I love seeing all the different toys that Emerson chooses to okay with at drop-off each morning. I was surprised when she chose the giant plane this morning!
But then she wandered over to the bookshelf, and chose a few books to read. She's a girl after her Mama's book-loving heart!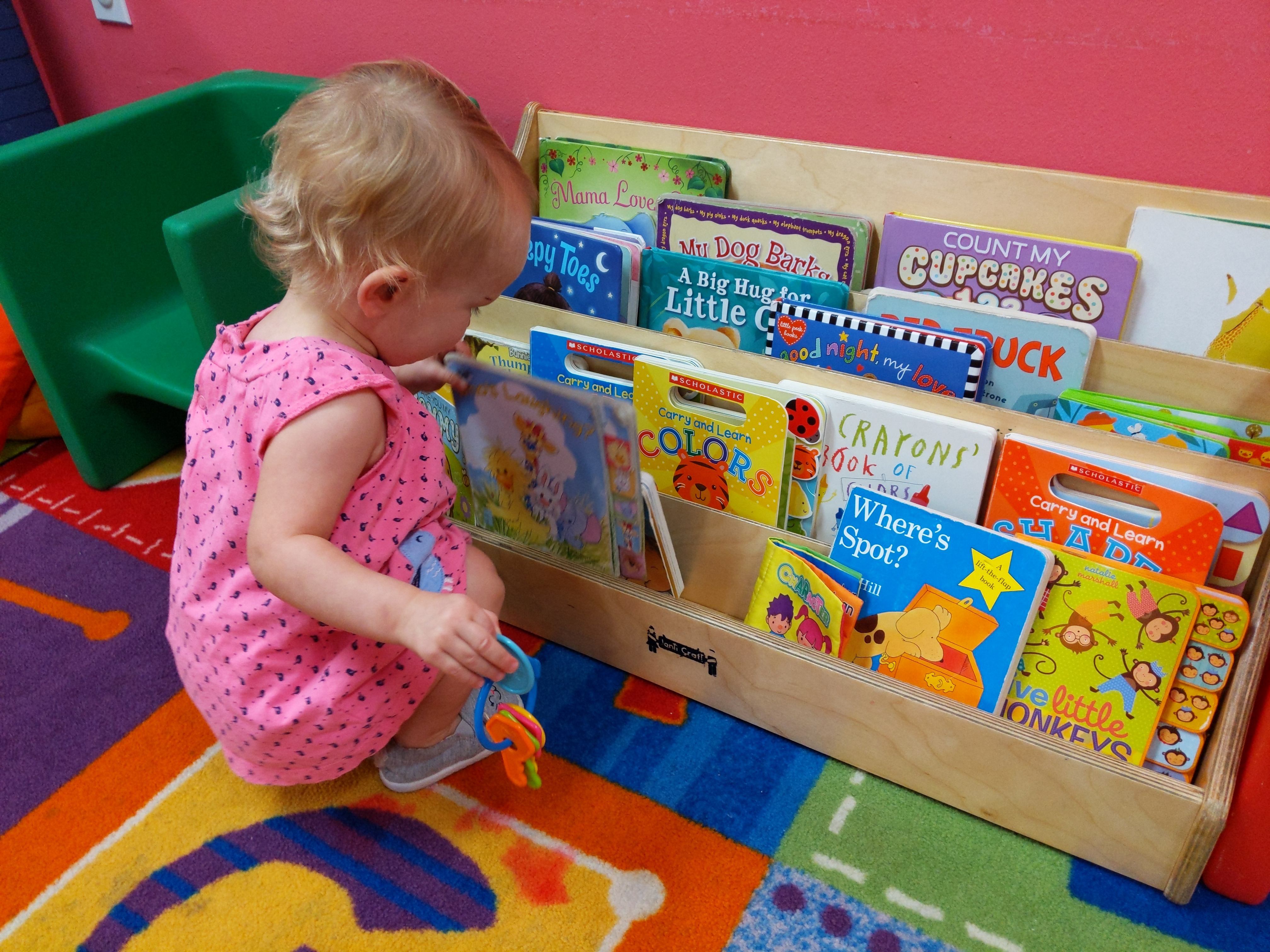 When it was time for me to leave, I told her to take the book & read it to Ms. Q, and she walked right over to her with the book! I'm constantly amazed at the things she understands, and the directions she can follow.
The next two photos were sent from my sister, of Emerson getting spoiled at the front desk by one of her favorite teachers. She shared her snack with her, when Emerson ran up to get in her lap, and then just leaned over & tried to take a bite, haha! (Miss Kayla is also a friend from Megan's church, & one of the pastor's daughters.)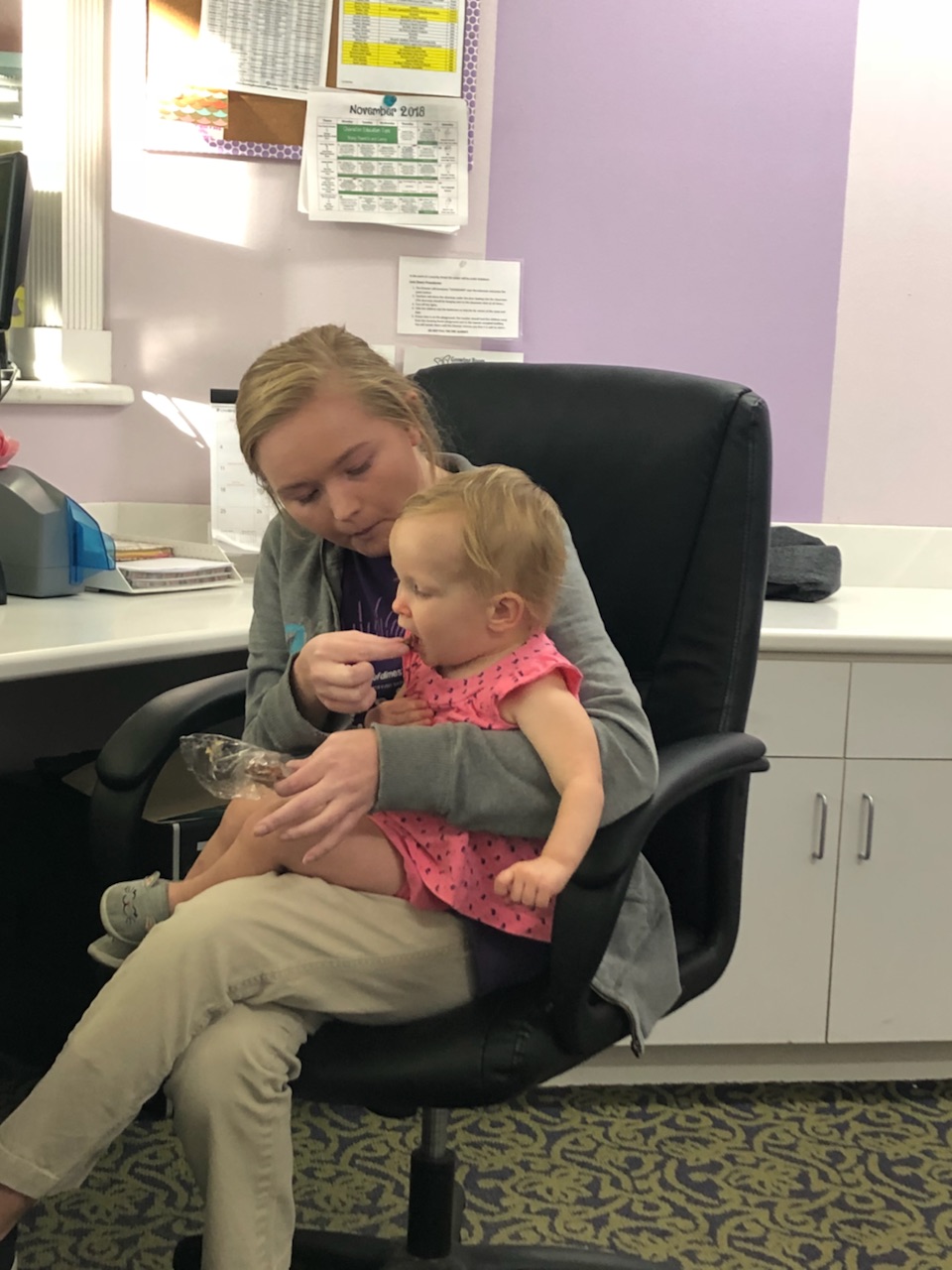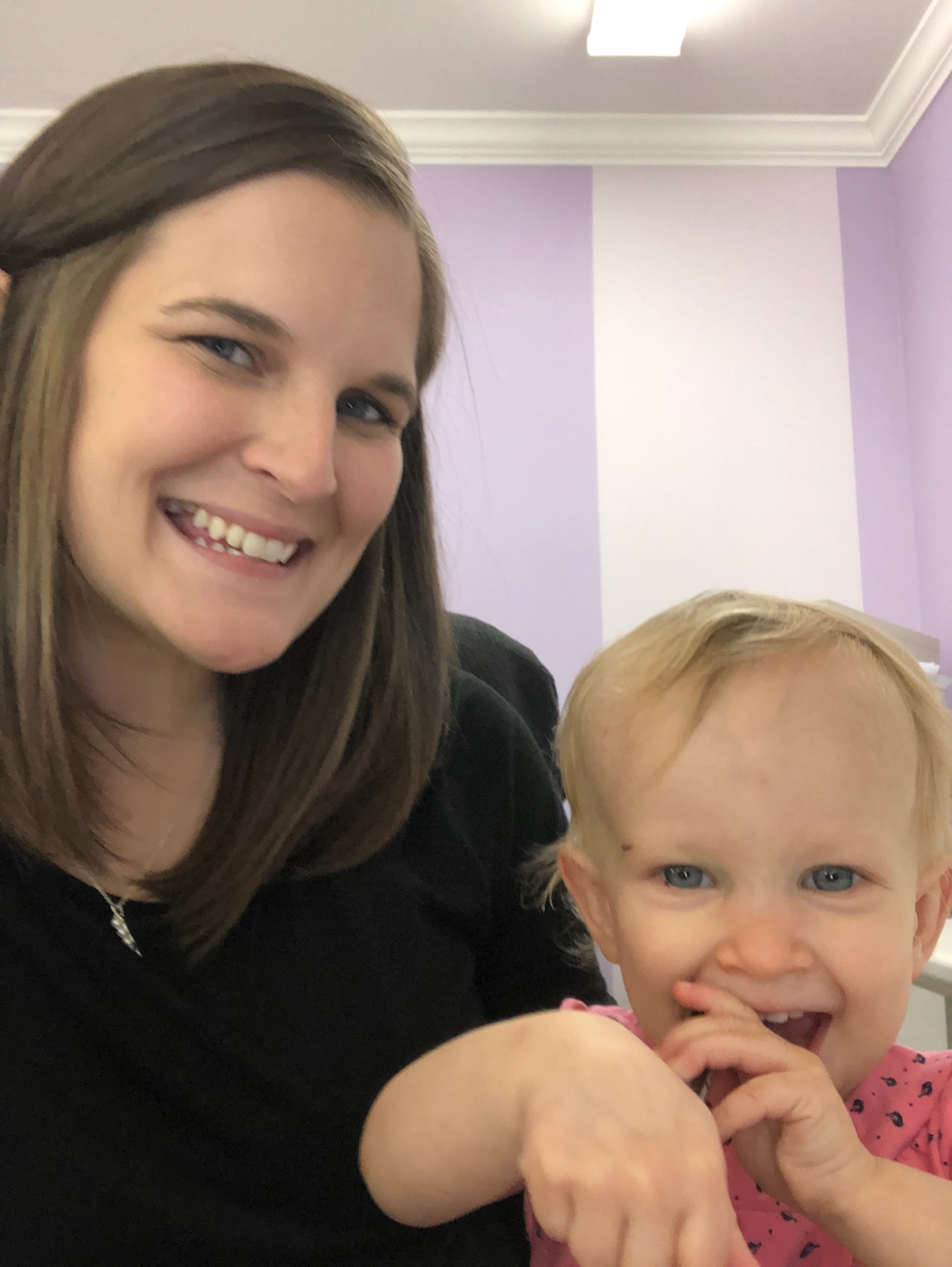 And then when got a few photos in the parent portal from playground time this afternoon.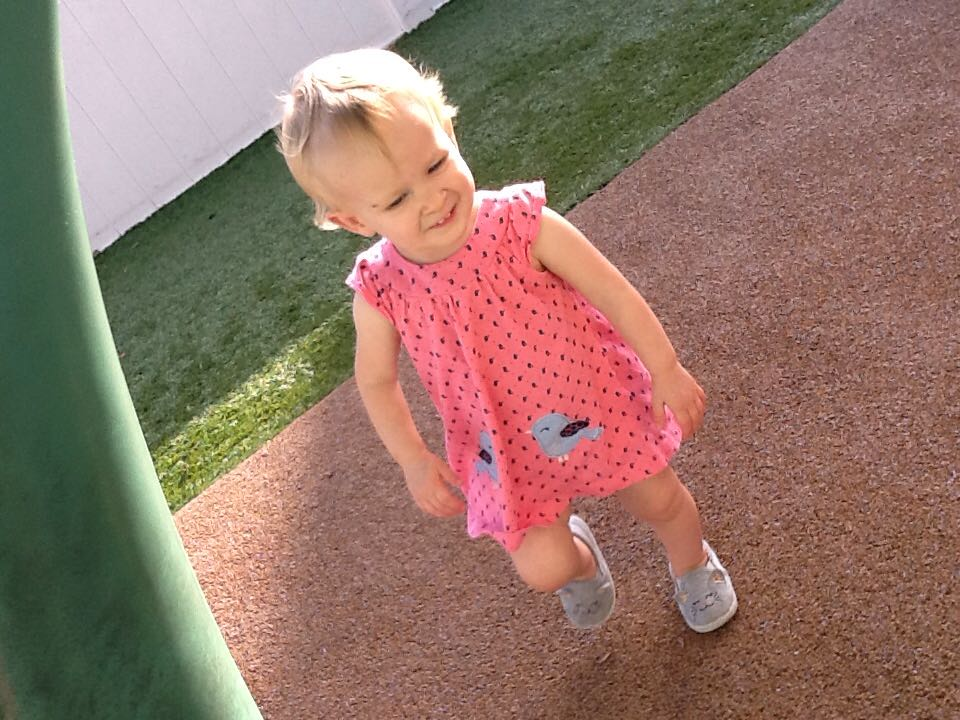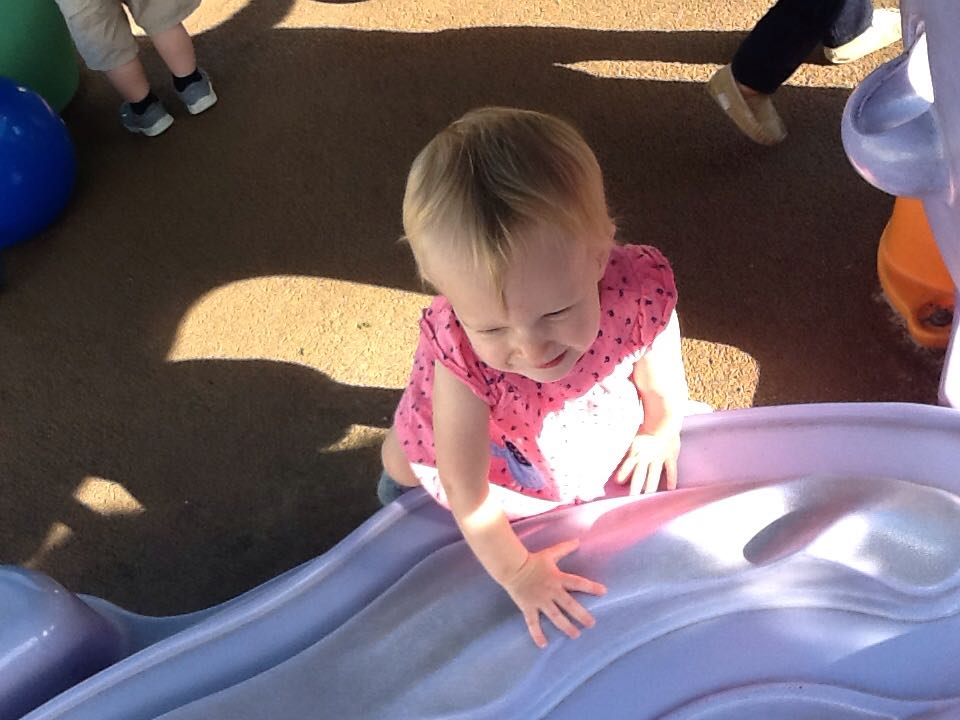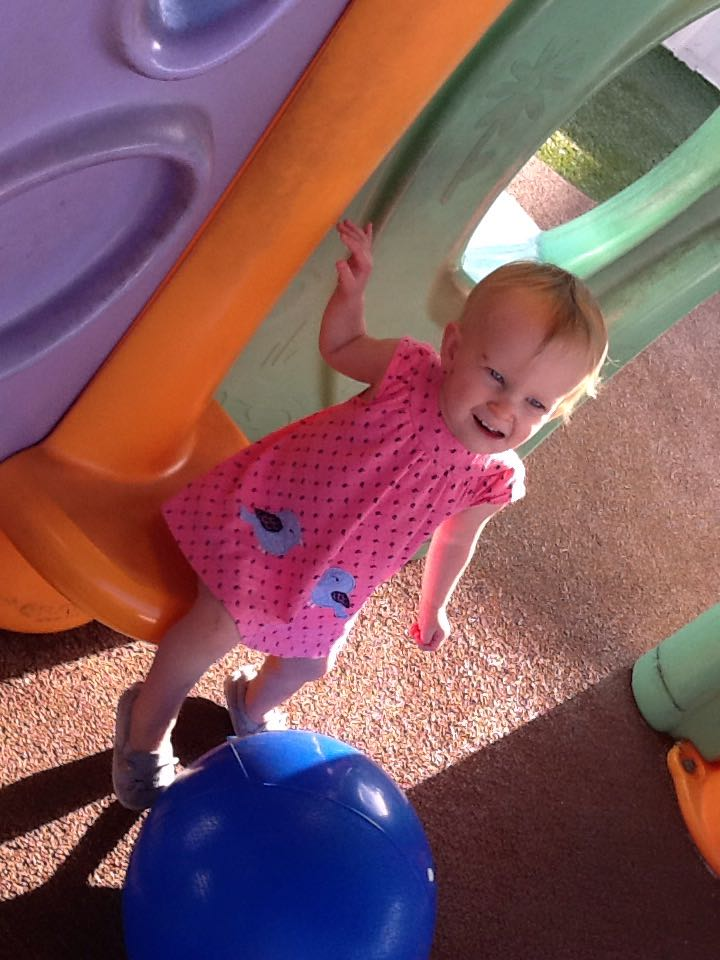 Tonight, we had Christmas choir rehearsal, so Emerson spent the evening with Grandmommie and Aunt Suzanne! I dropped her off with them on my way to church, and she was mesmerized by National Geographic on the TV.
I grabbed CFA for dinner, and ate in the car before heading in to church.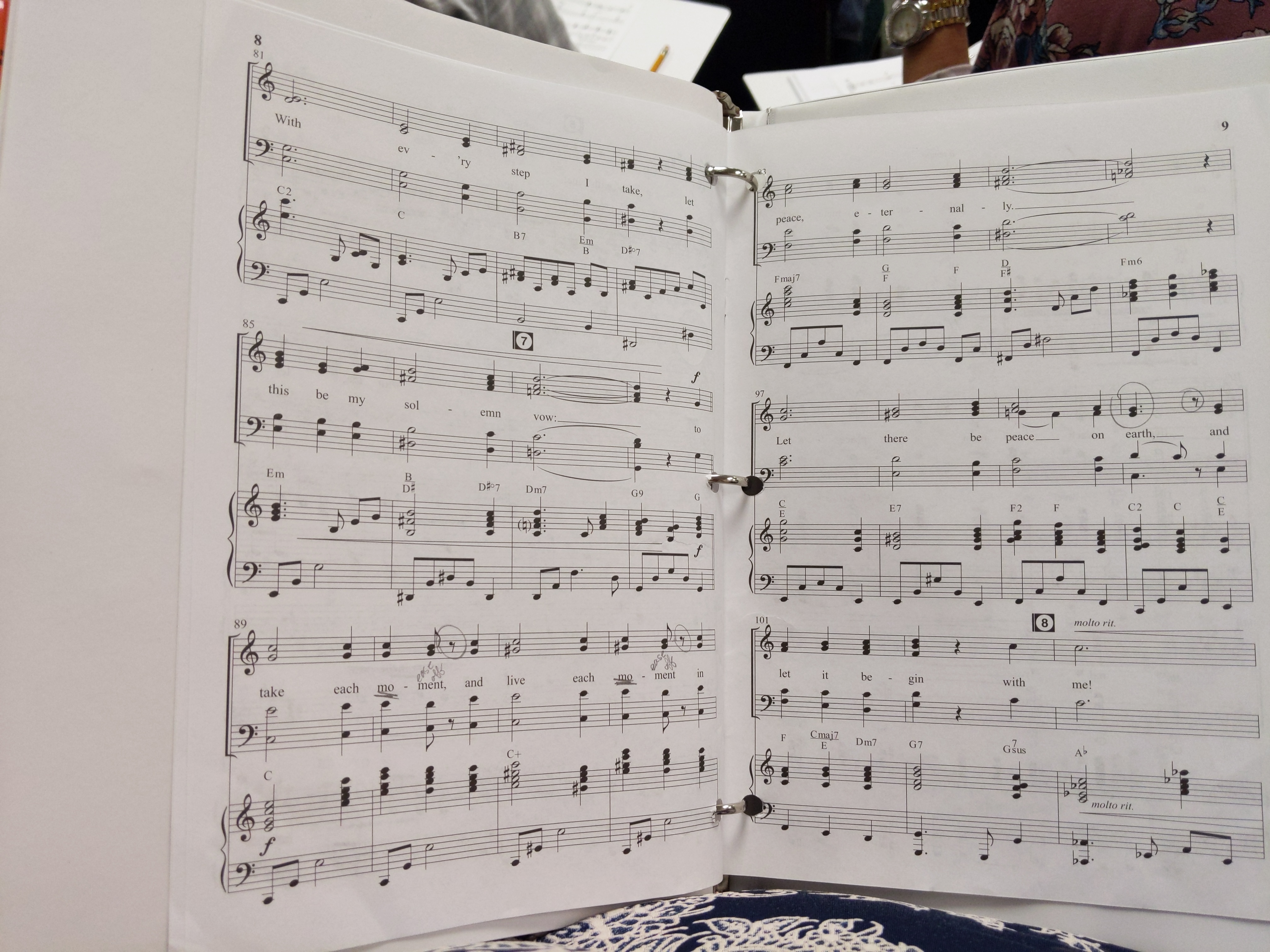 The next four photos were sent to me from Grandmommie, of Emerson's fun time with them while I was at choir. She had a great time with them, and was such a happy little girl! Grandmommie had even made homemade applesauce today, just especially for Emerson!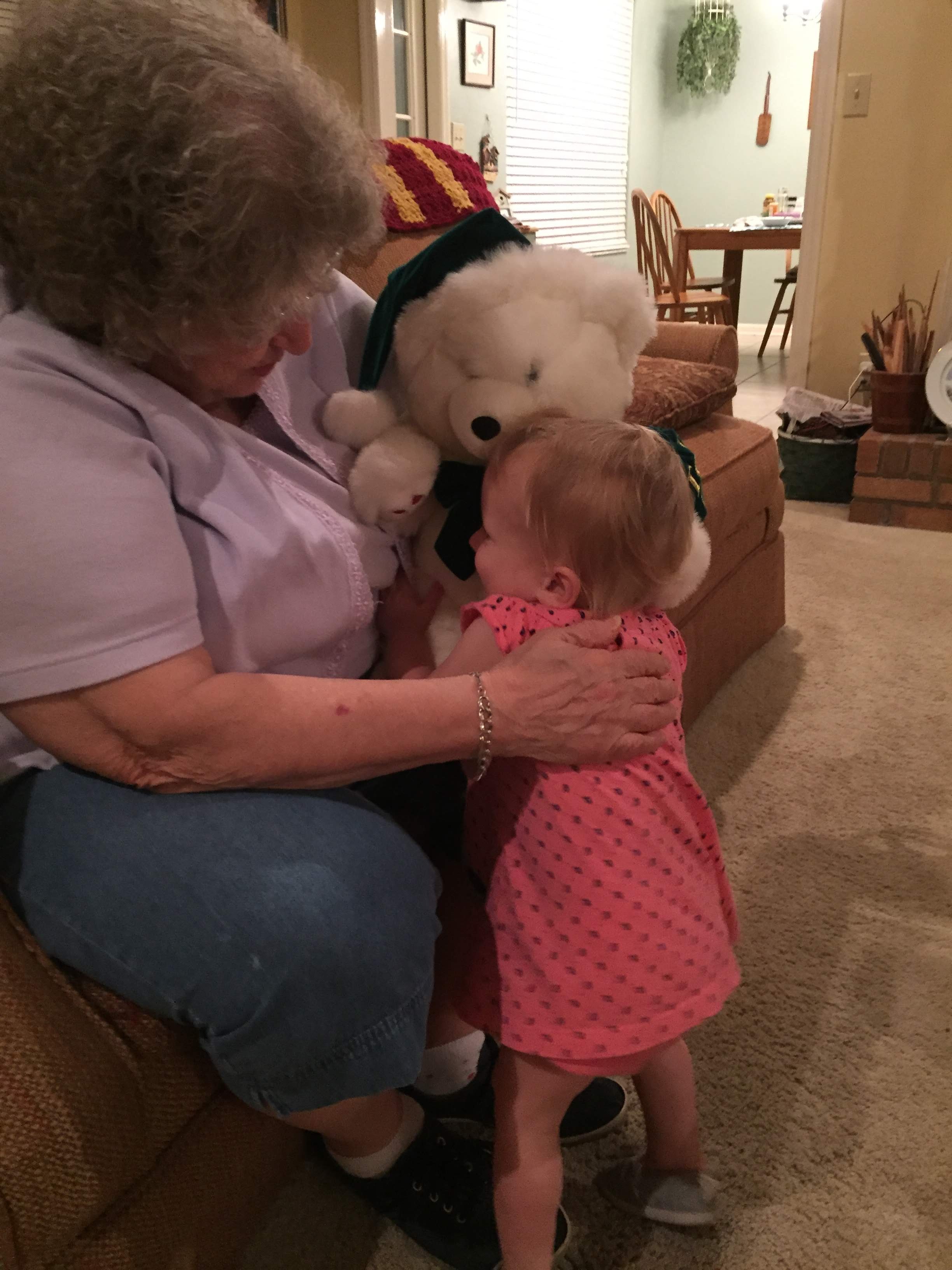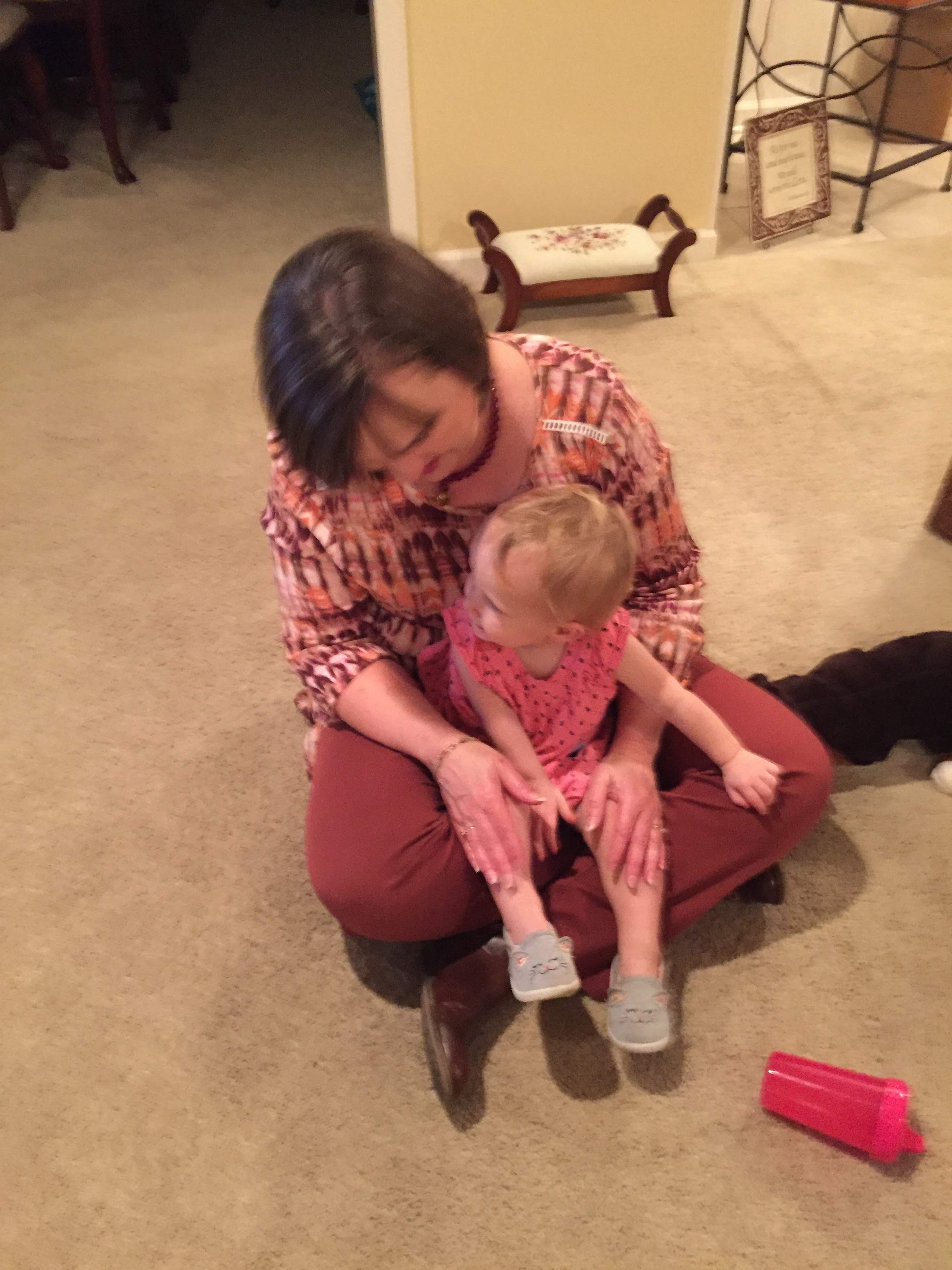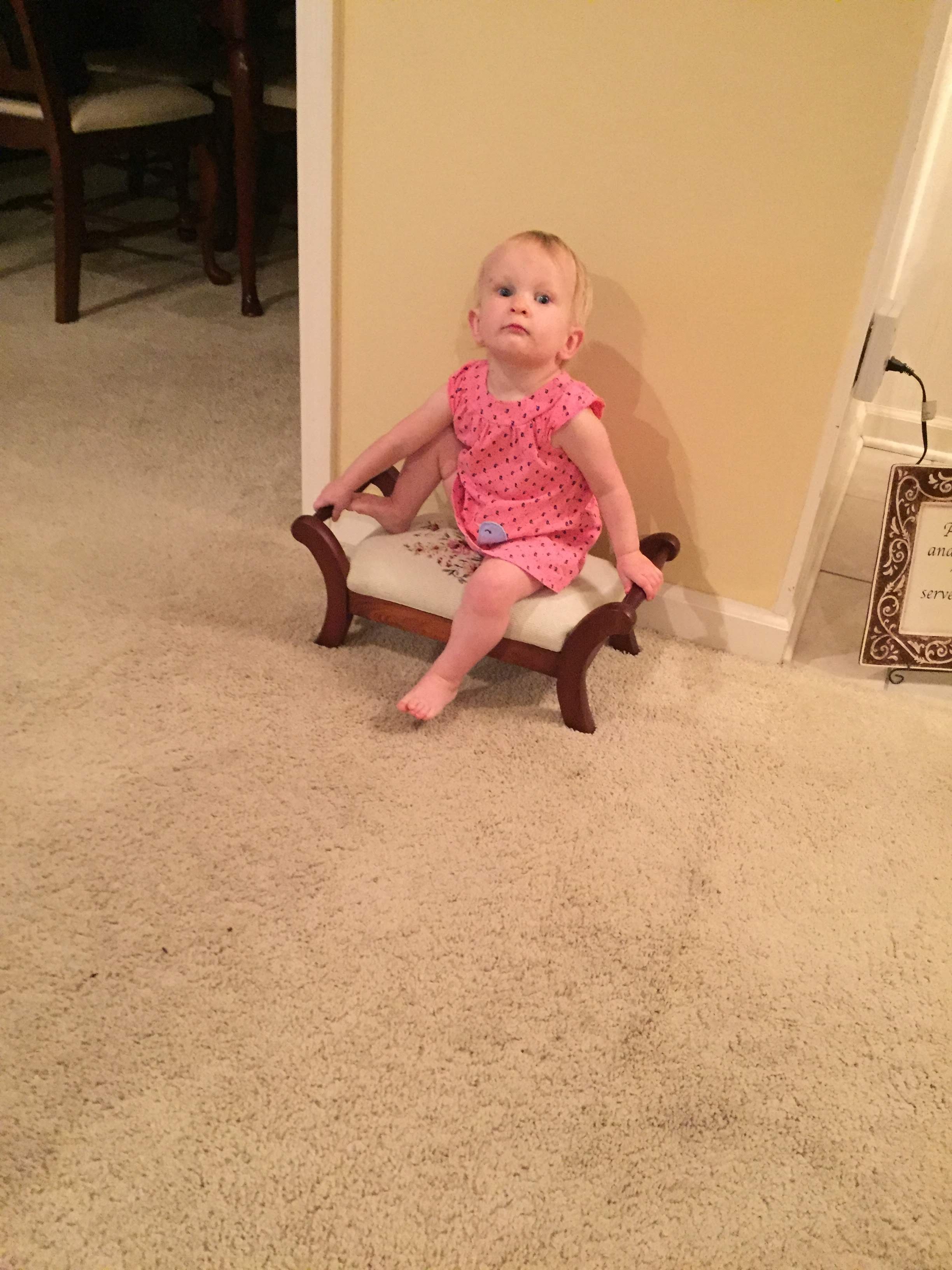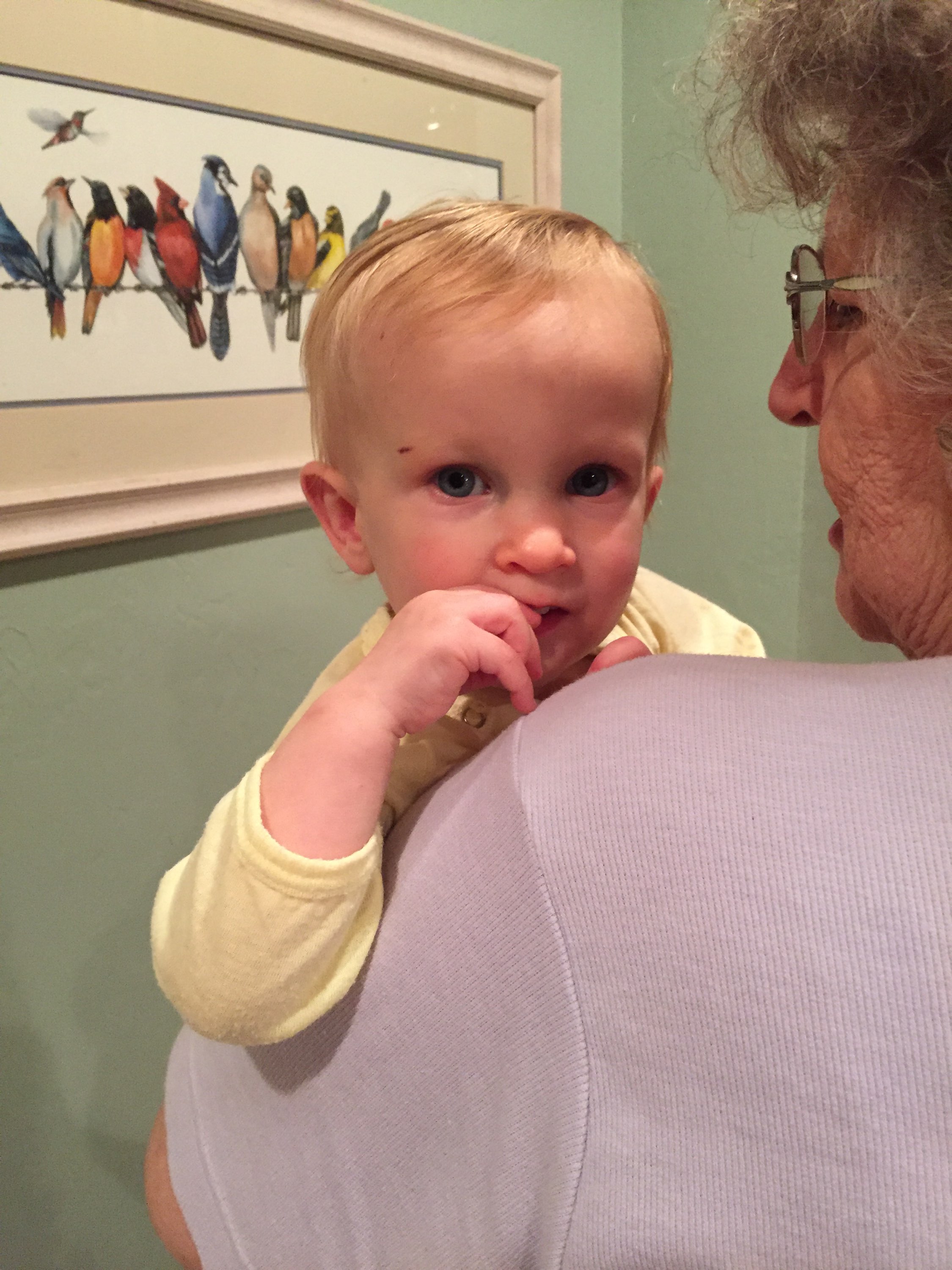 They also gave her a bath, but I had forgotten to pack her PJs. So Aunt Suzanne pulled out one of my cousin Aaron's old baby night shirts, from roughly 27 years ago! And isn't it just the cutest thing?! She looks like she's wearing an old man's oversized shirt, or like she's one of the little lost boys from Peter Pan, and I just love it. I couldn't get over how adorable she looked running around in it!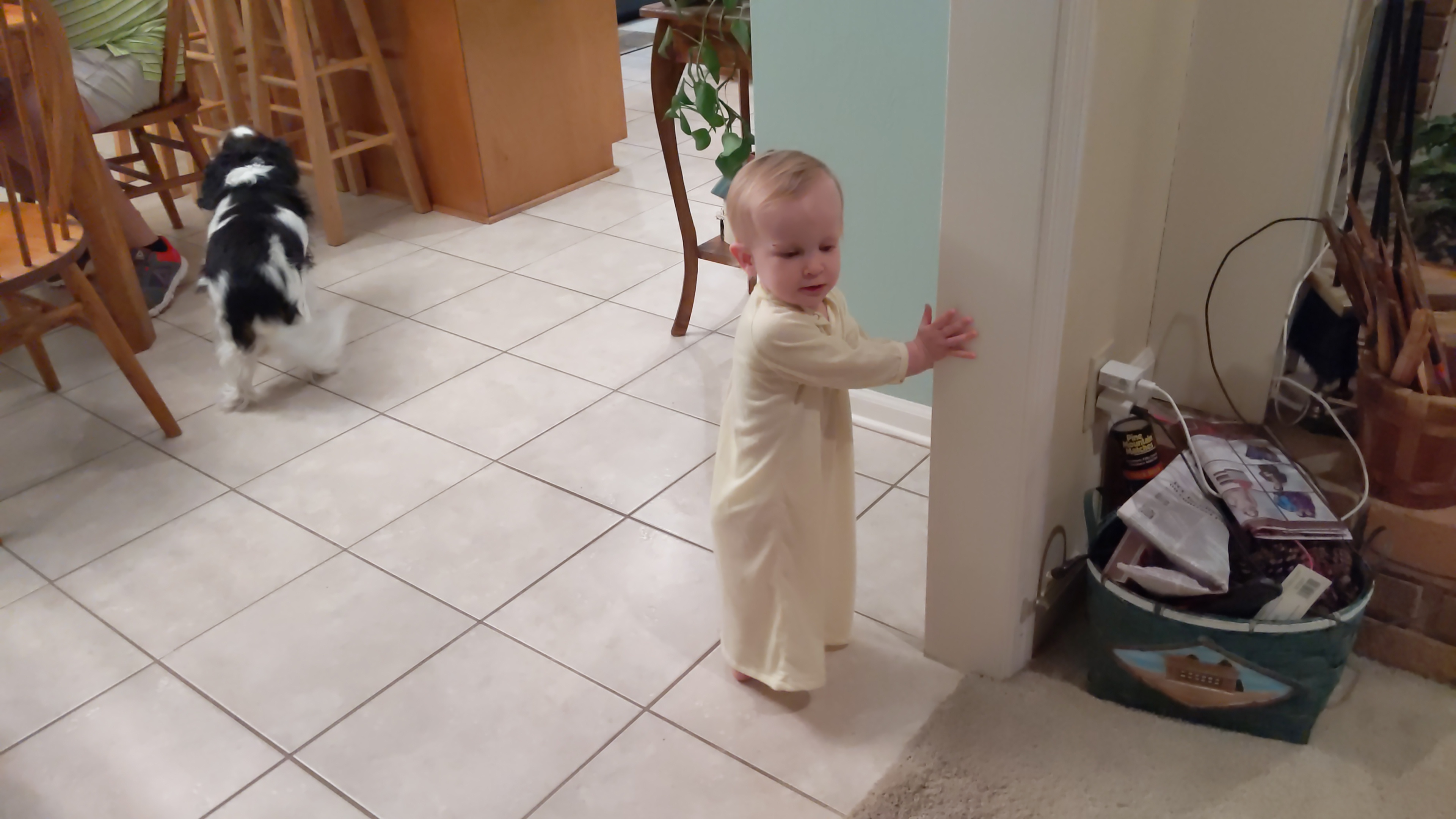 She was exhausted after her fun, late evening, and had fallen asleep in the about halfway home. But then when I tried to snap a quick photo before getting her out, she peaked her eyes open to sneak a peak at me.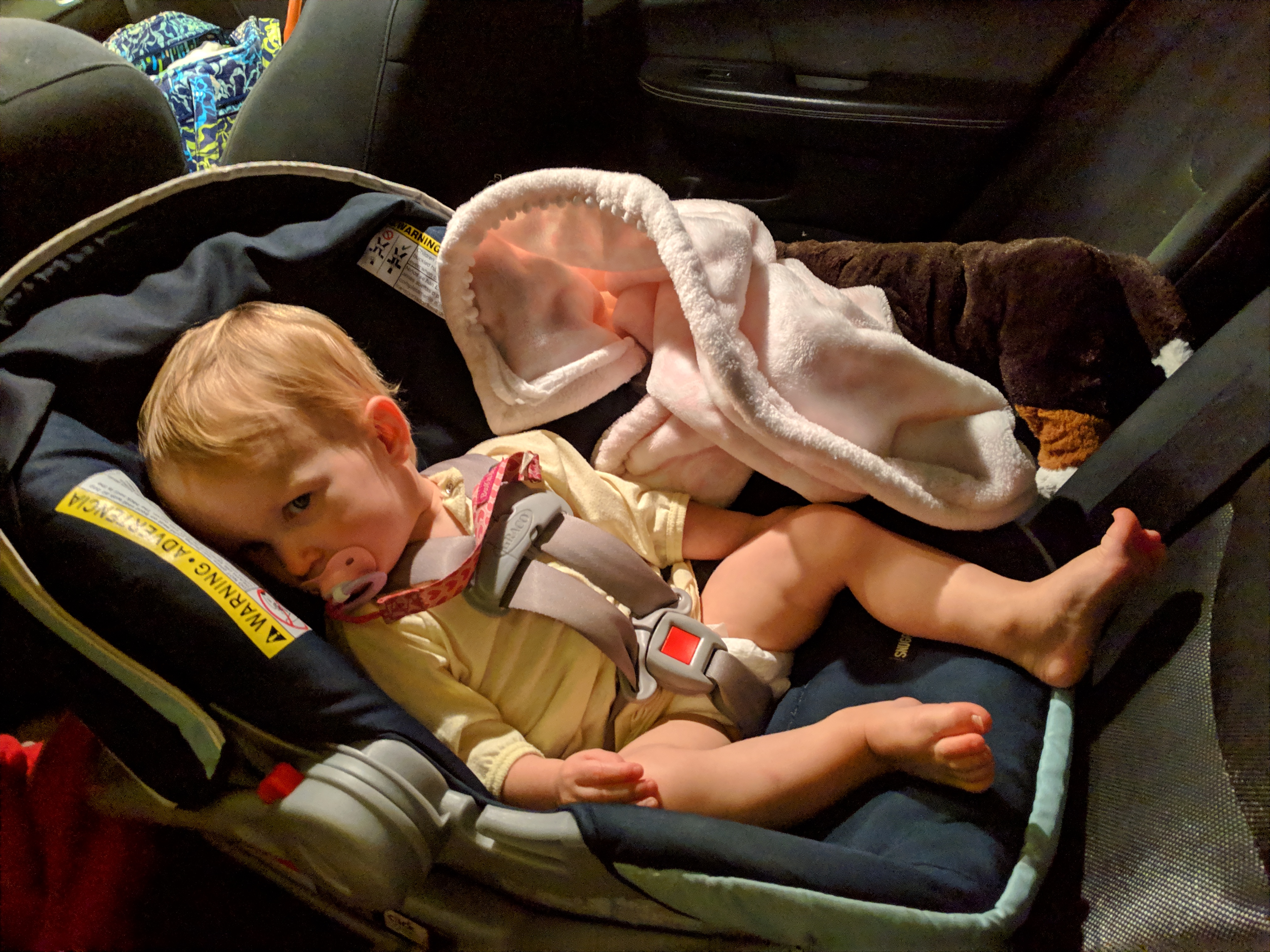 Jeff was on the phone with the twins when we got home, so he switched over to a video call really quick, so they could see Emerson before her bedtime. She got so excited and was laughing at them so much while they were being silly. Jeff is driving to pick them up tomorrow for a few days, and they're so excited to see Emmie! And I know she'll be so excited when they get here too. Although she'll be asleep by the time they get here, so she won't see them until Thursday morning. But what a surprise when she wakes up!
Only one more (partial) day of work, then we get a 4-day weekend full of food, family & Christmas decorating!