Emerson's new teacher Ms. Kristin was out today, but one of her other favorites, Miss Kayla was there, so she was fine! She found a little purse in the dress-up closet, and got busy playing!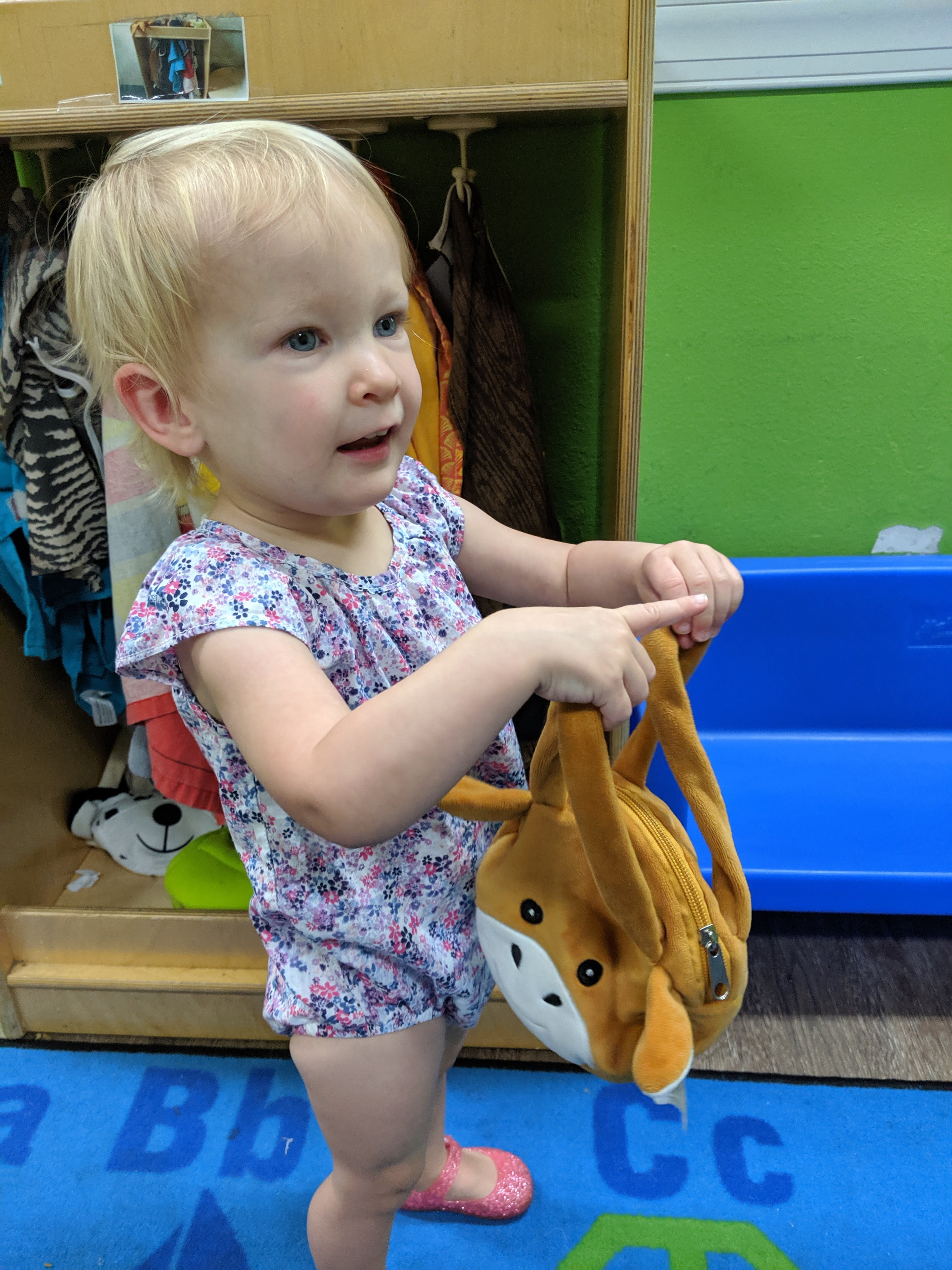 Her little friend was playing with babies, so he brought Emerson one, and even brought her a little cloth diaper, and they played with babies together. It was incredibly sweet.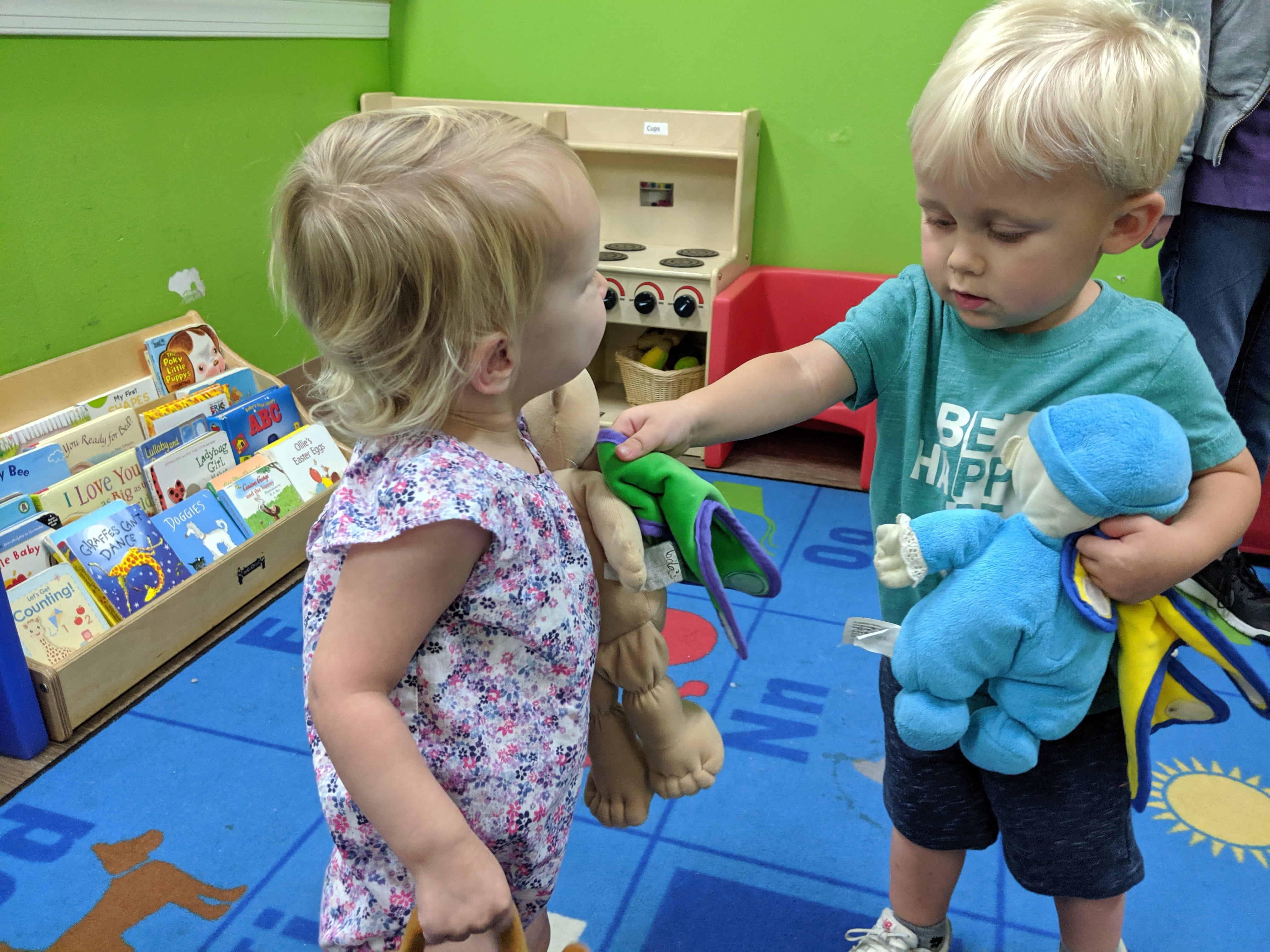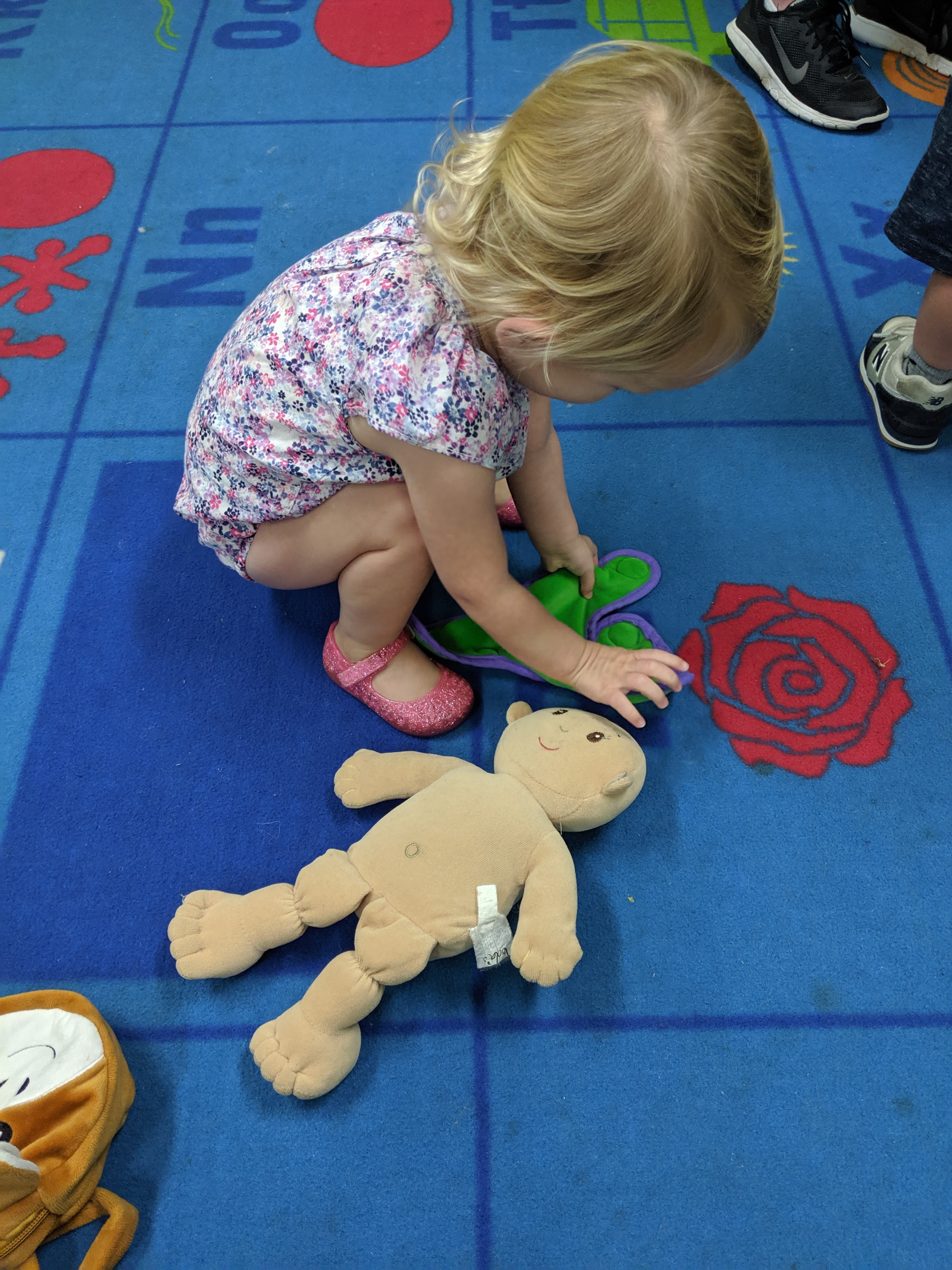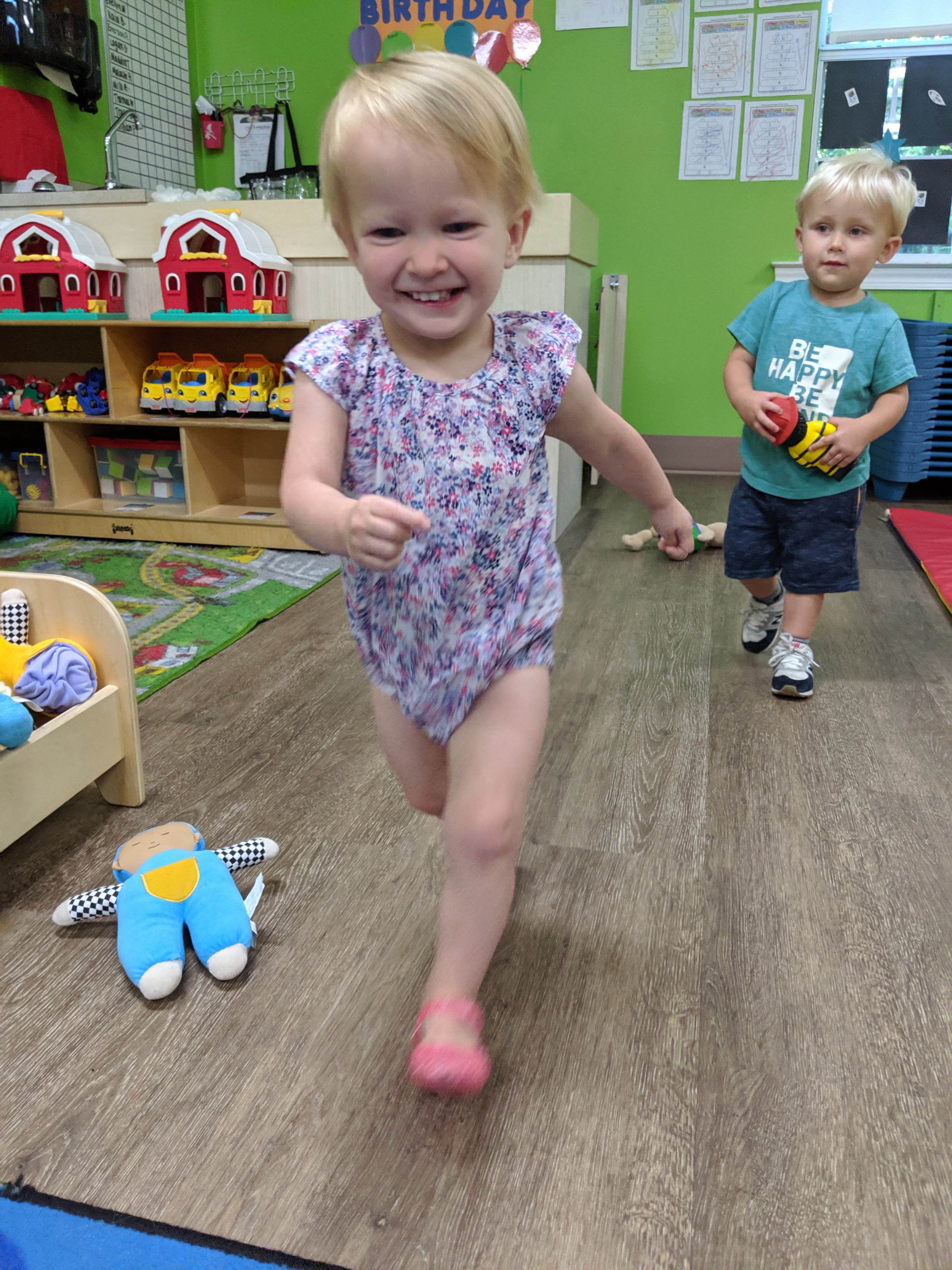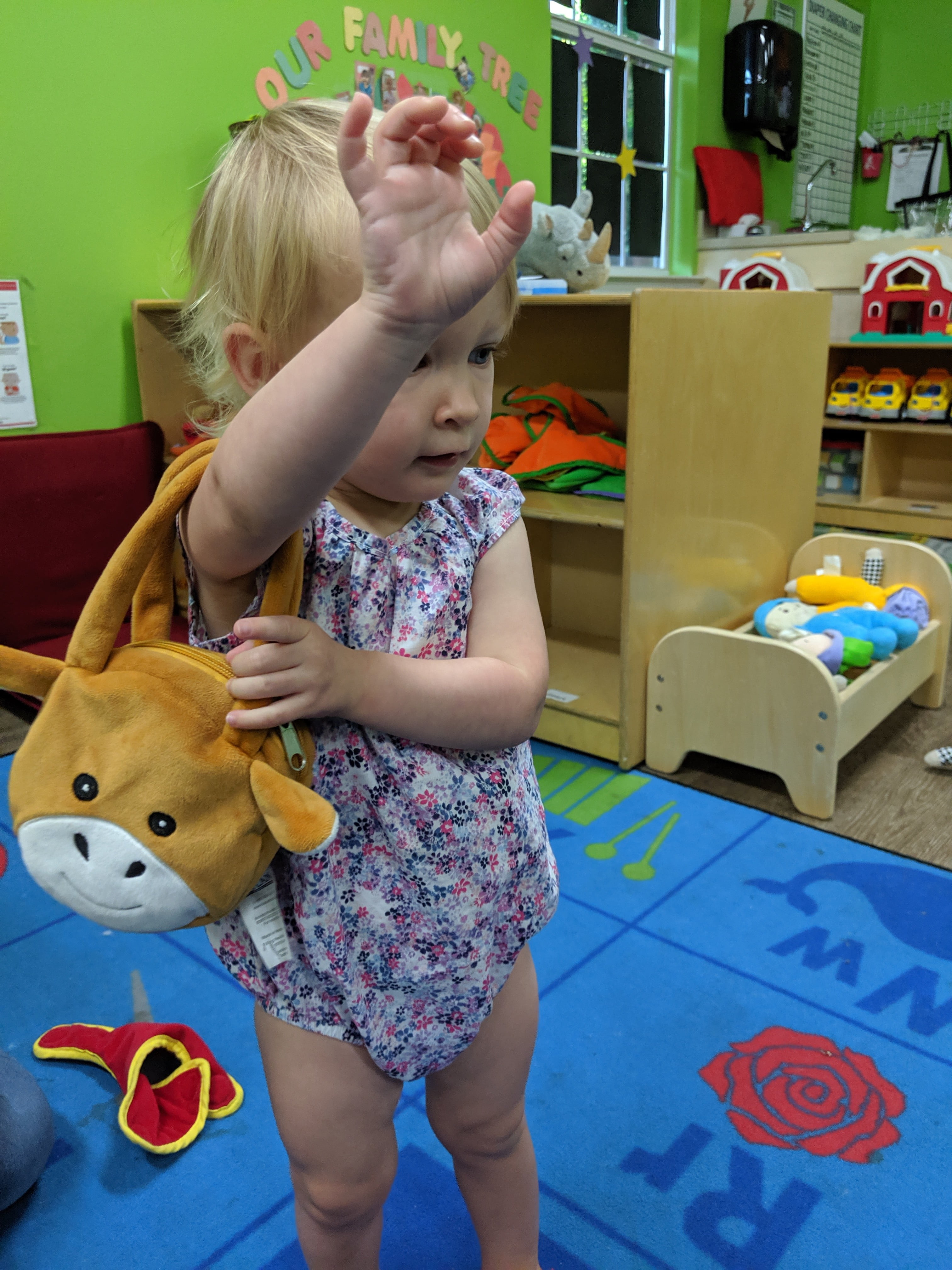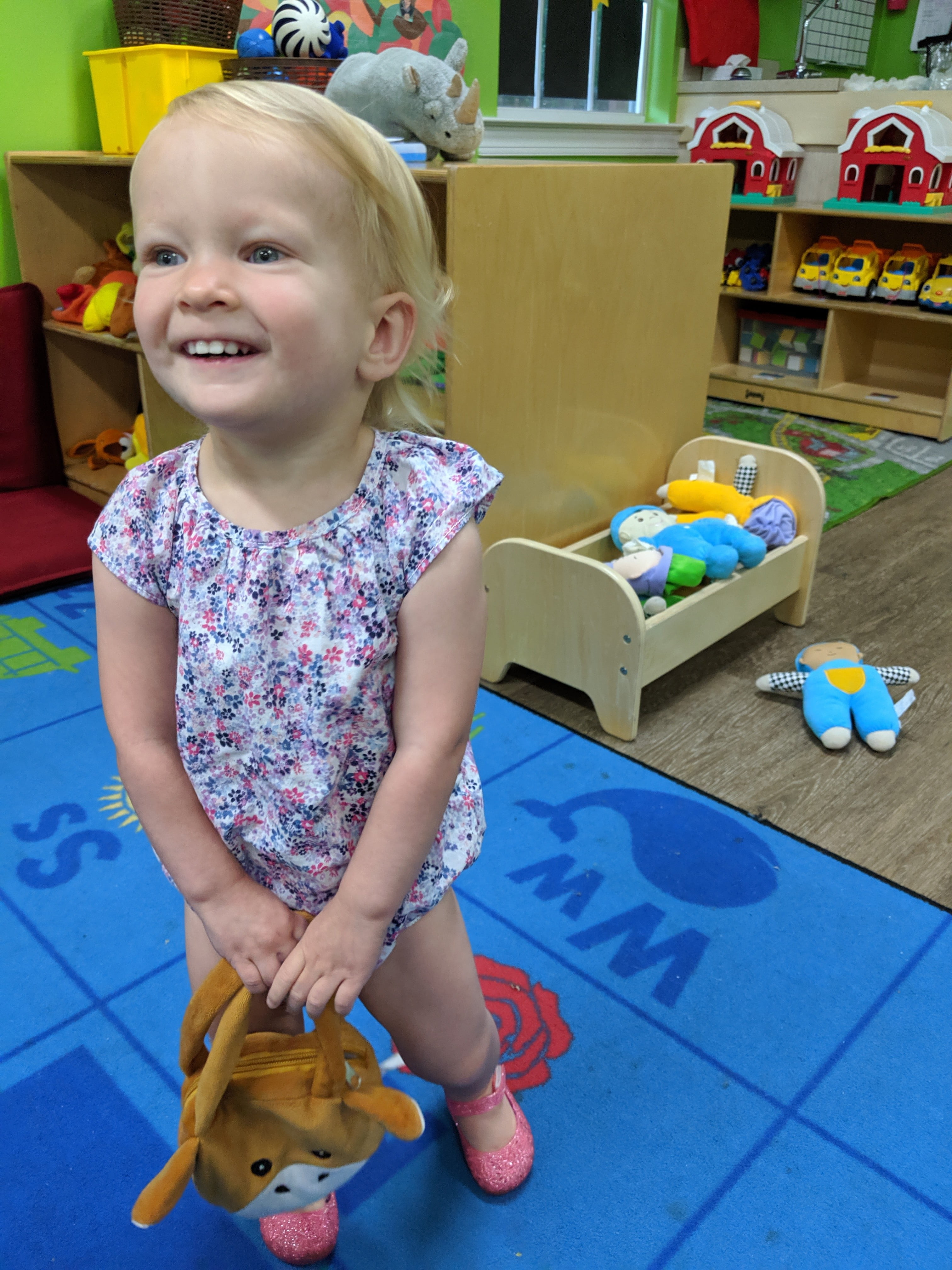 And since Ms. Kristin was out, we only got one good photo today, of her and her little friends all ready books together. But it looks like Emerson must have been yawning when they snapped the photo.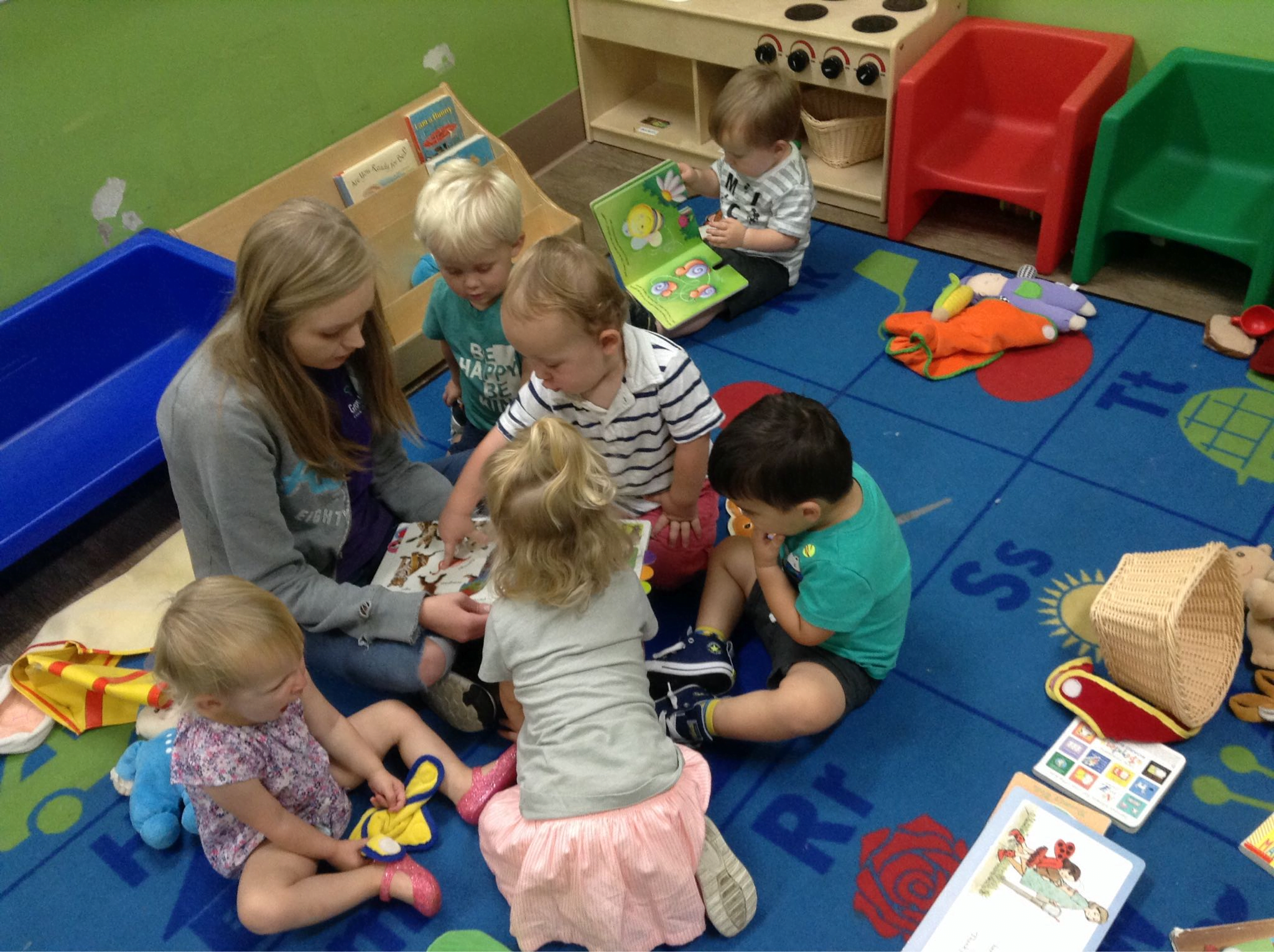 I had a little stack of library books waiting on hold for me, so I ran up there super fast on my lunch break to pick them up. This top book, "From Scratch," is brand new – just released on April 30th. It was picked for Reese Witherspoon's book club for the month of May, so it's super popular right now. I actually had to put in a request for my library to purchase the book, and then I was the first person on the holds list. Otherwise, it probably would have taken forever for it to be my turn.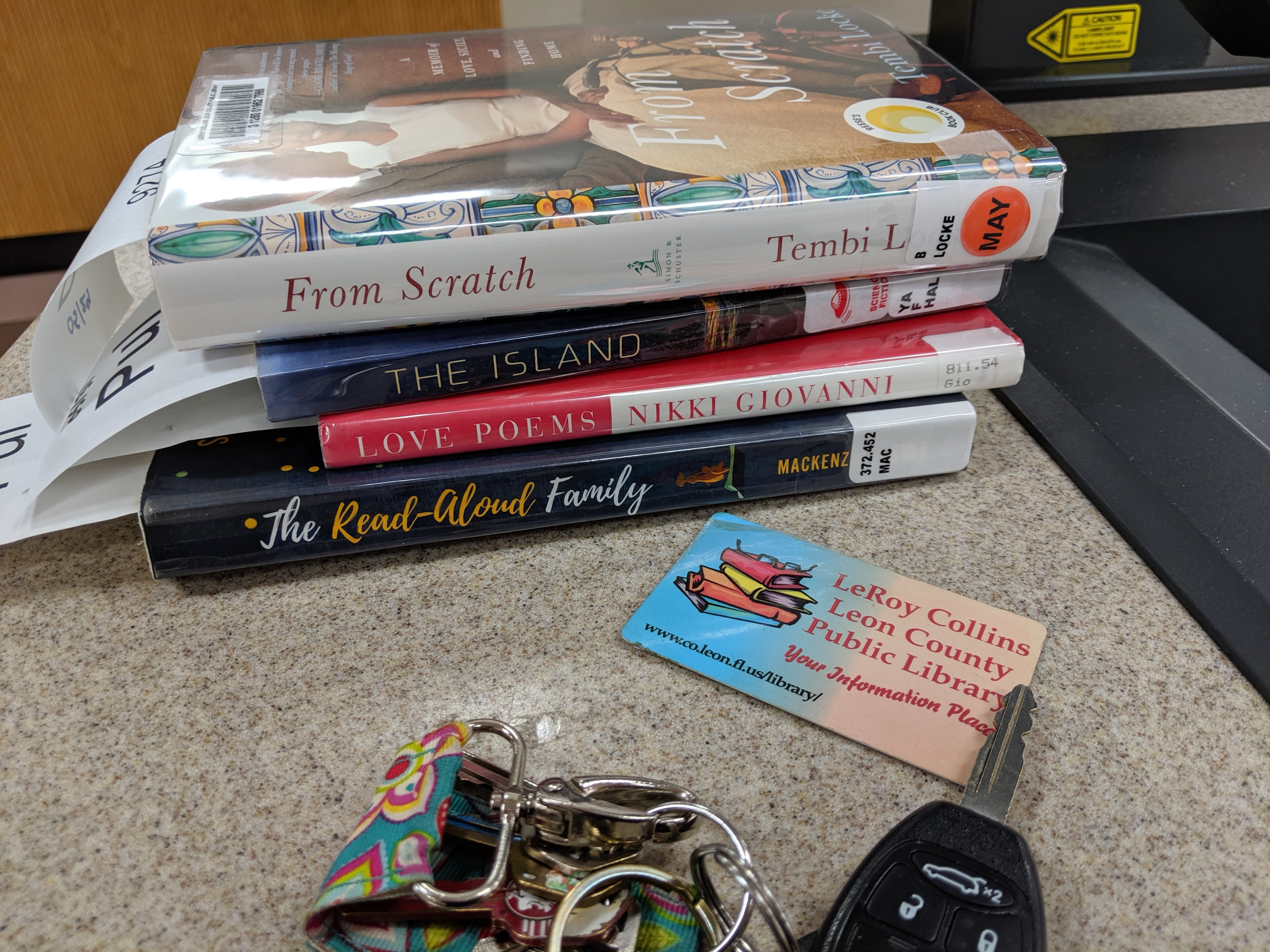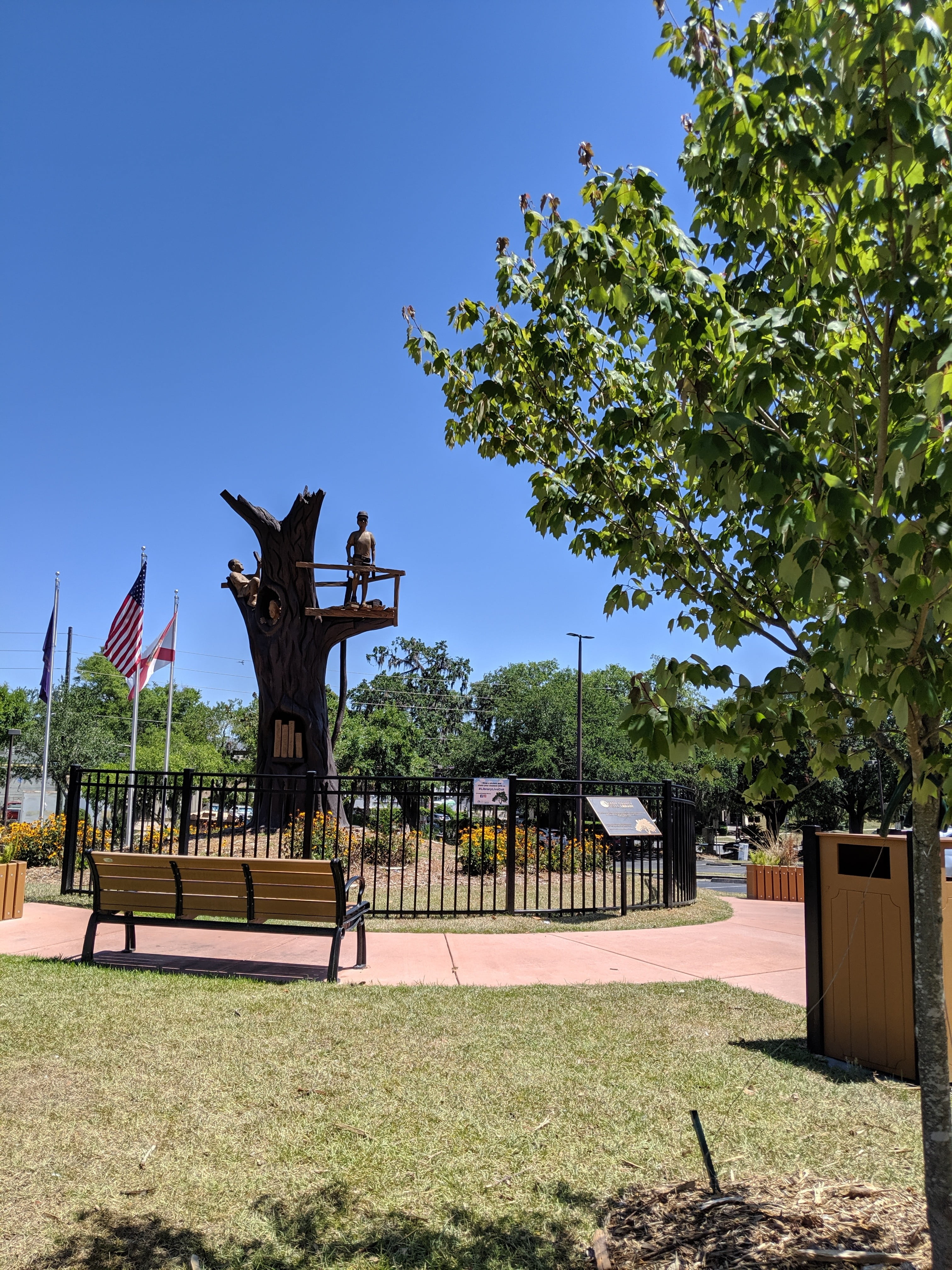 And then I went back to work  and had a new Lean Cuisine, which was actually really yummy. I ate one today, and saved one for next week. (Also, I finished "Inheritance" today, and it was very interesting. If you're interested in genealogy & family matters, you might want to read this memoir.)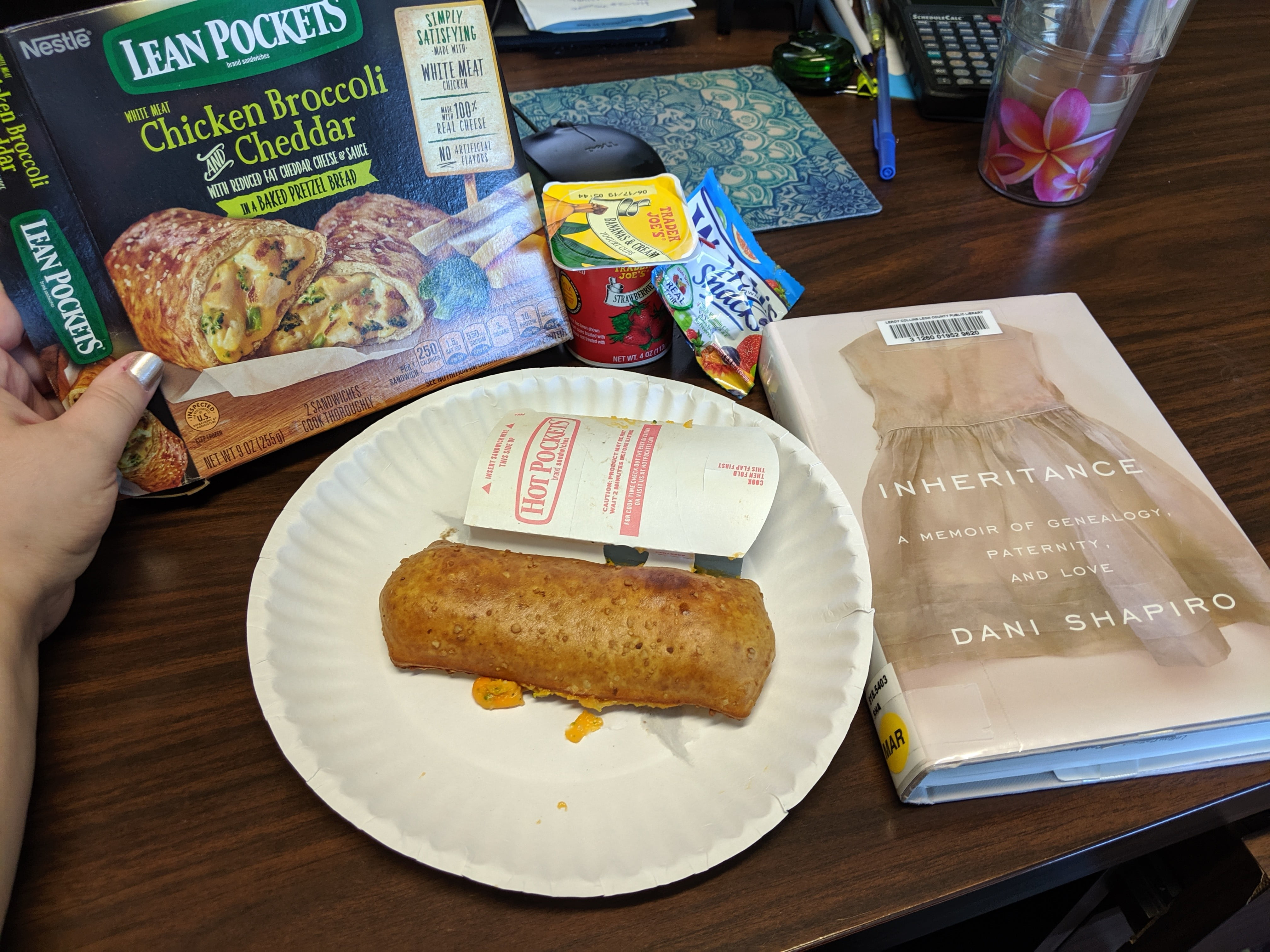 Unfortunately, my tater Tot slipped and hit her chin/lip on the table at snack time, and got a bloody lip. So they changed her outfit after that, and luckily I had actually remembered to send an extra outfit in her bag. And she was so excited and silly when I got there to pick her up today!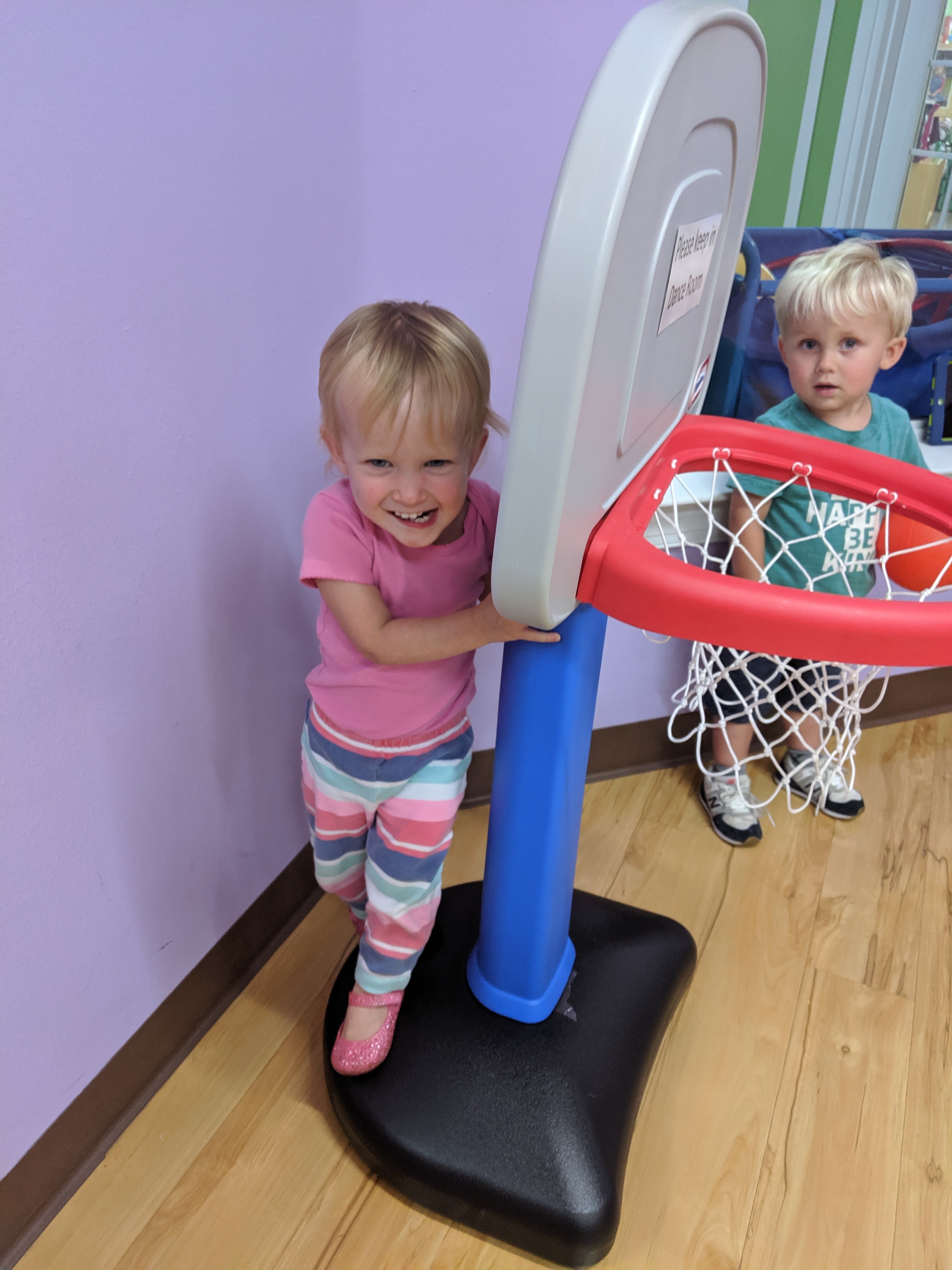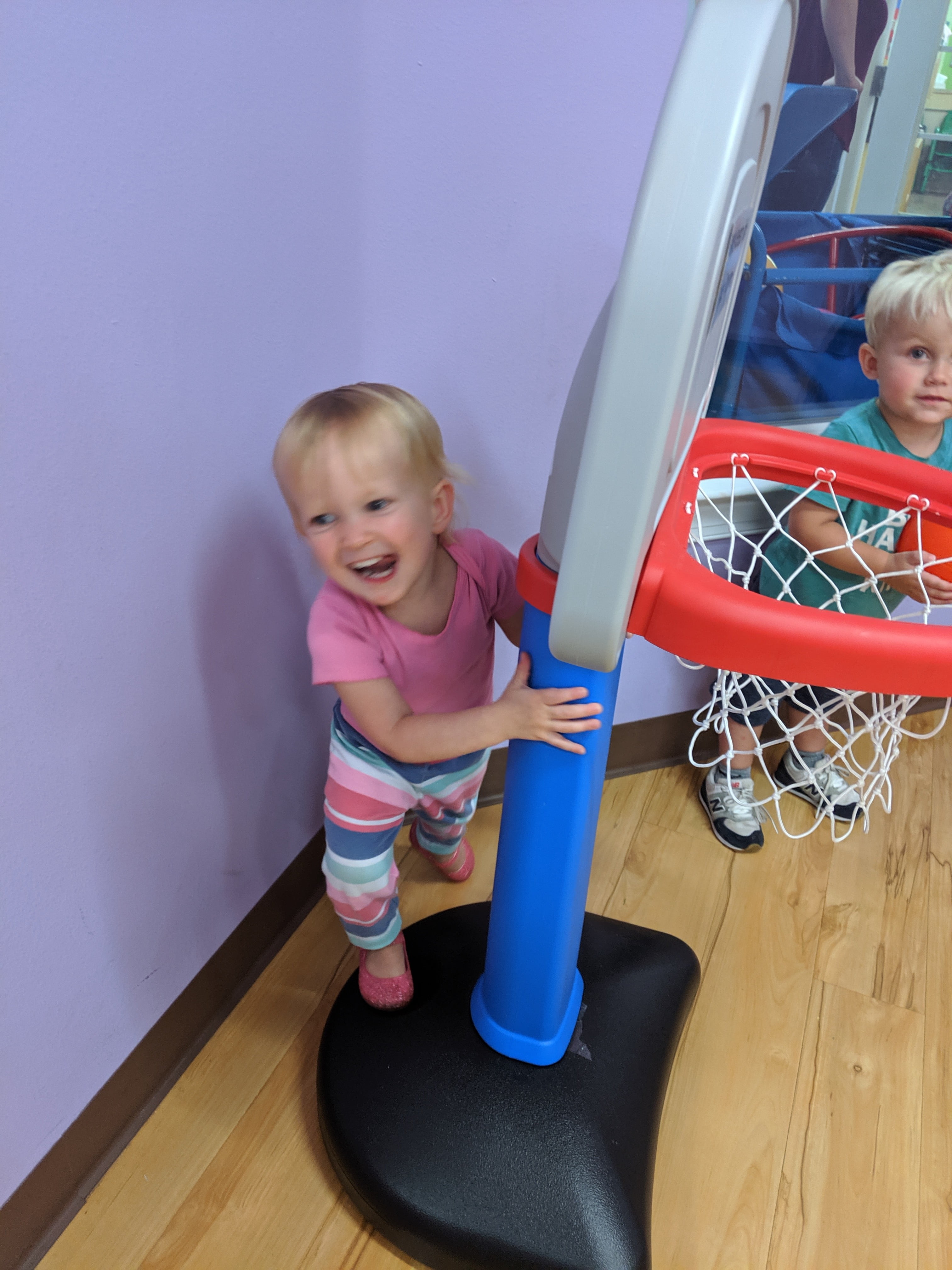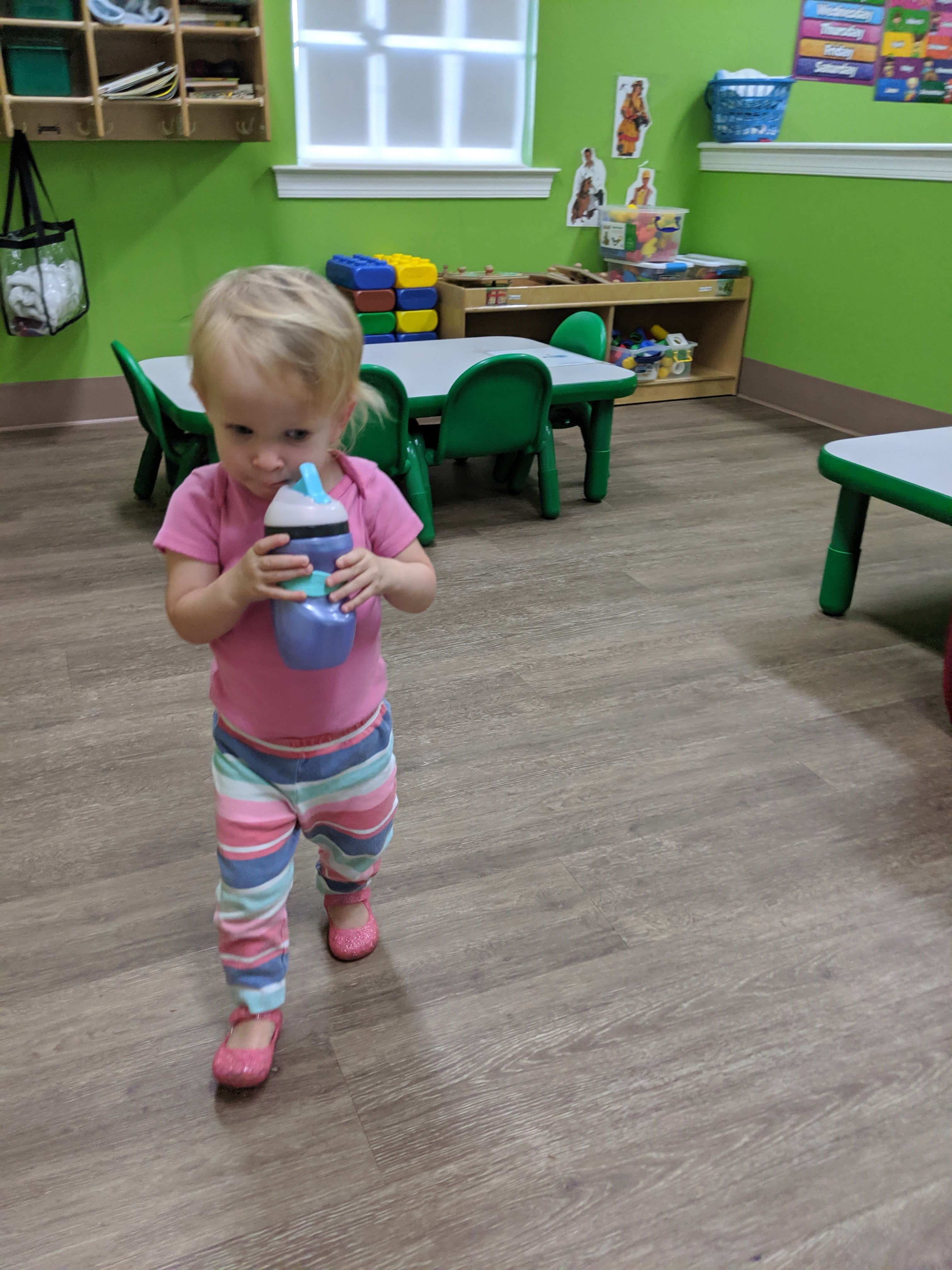 And wow I just love this canopy road in the afternoon sunlight!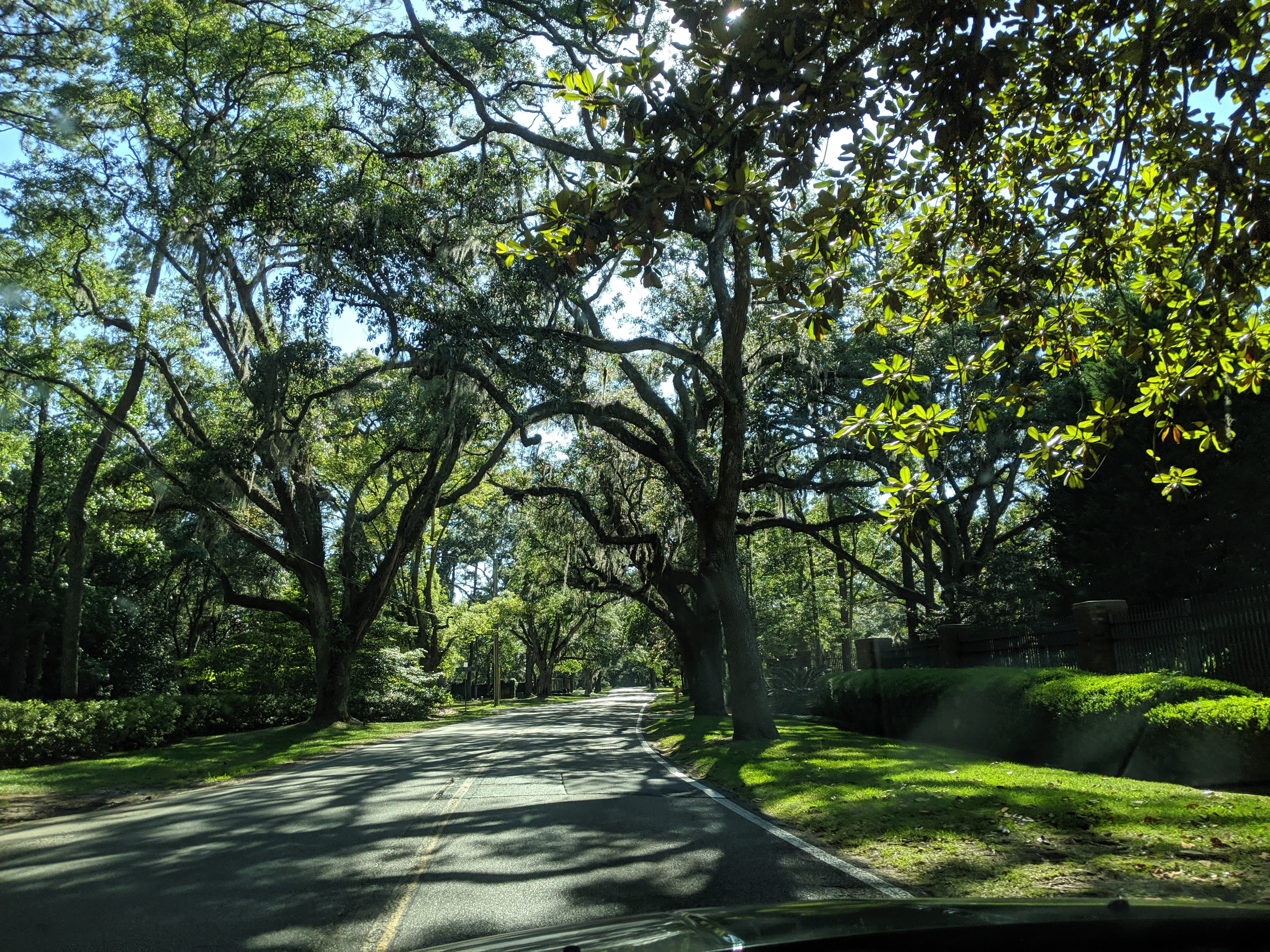 We kept it super simple tonight, by baking a frozen pizza. While it was in the oven, Mommy and Emerson did some coloring, and we watched some YouTube videos. One of the little kiddie videos we watched had a train in it, and Emmie wanted to see more trains, so then Jeff found a video of California trains (that's an hour long), and we just let that play in the background while we colored. And Emerson was pretty captivated by all the trains! So we were talking about what a train says, and Emmie says, "Choo-doooo!!" It's is incredibly cute!!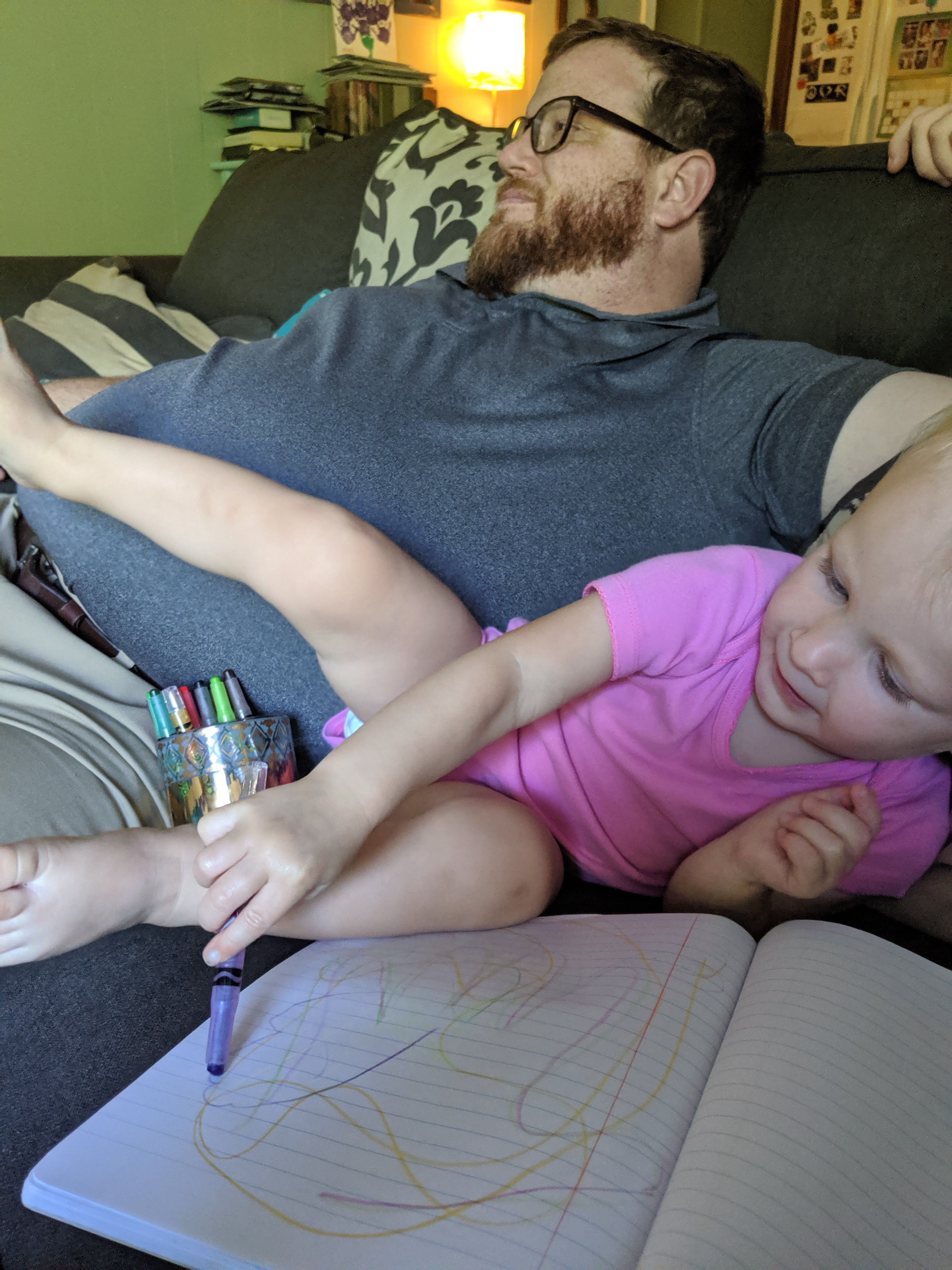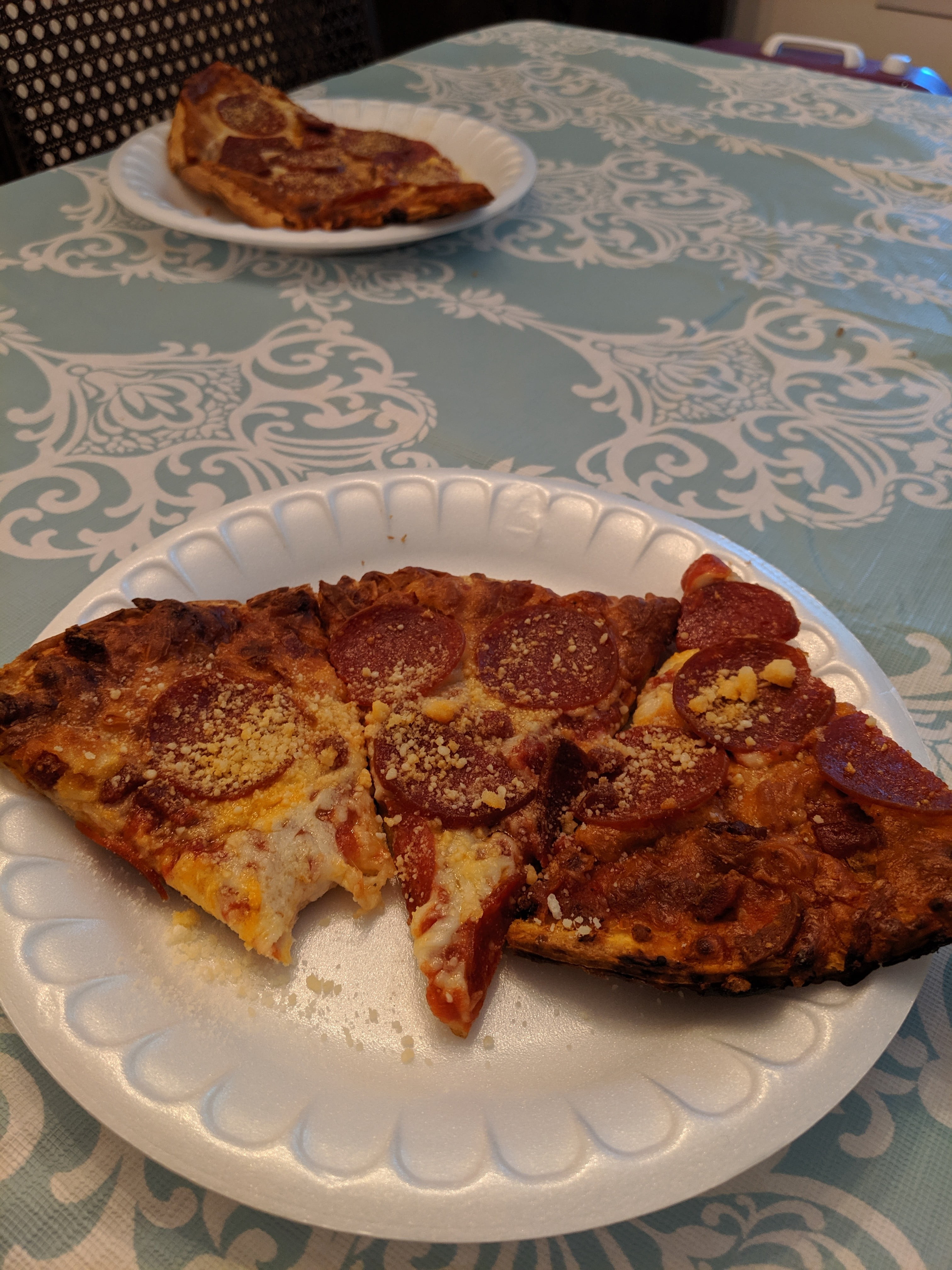 Emerson had a random assortment of leftovers: rice, chicken, & sliced cheddar cheese for dinner, since she doesn't do so well with pizza.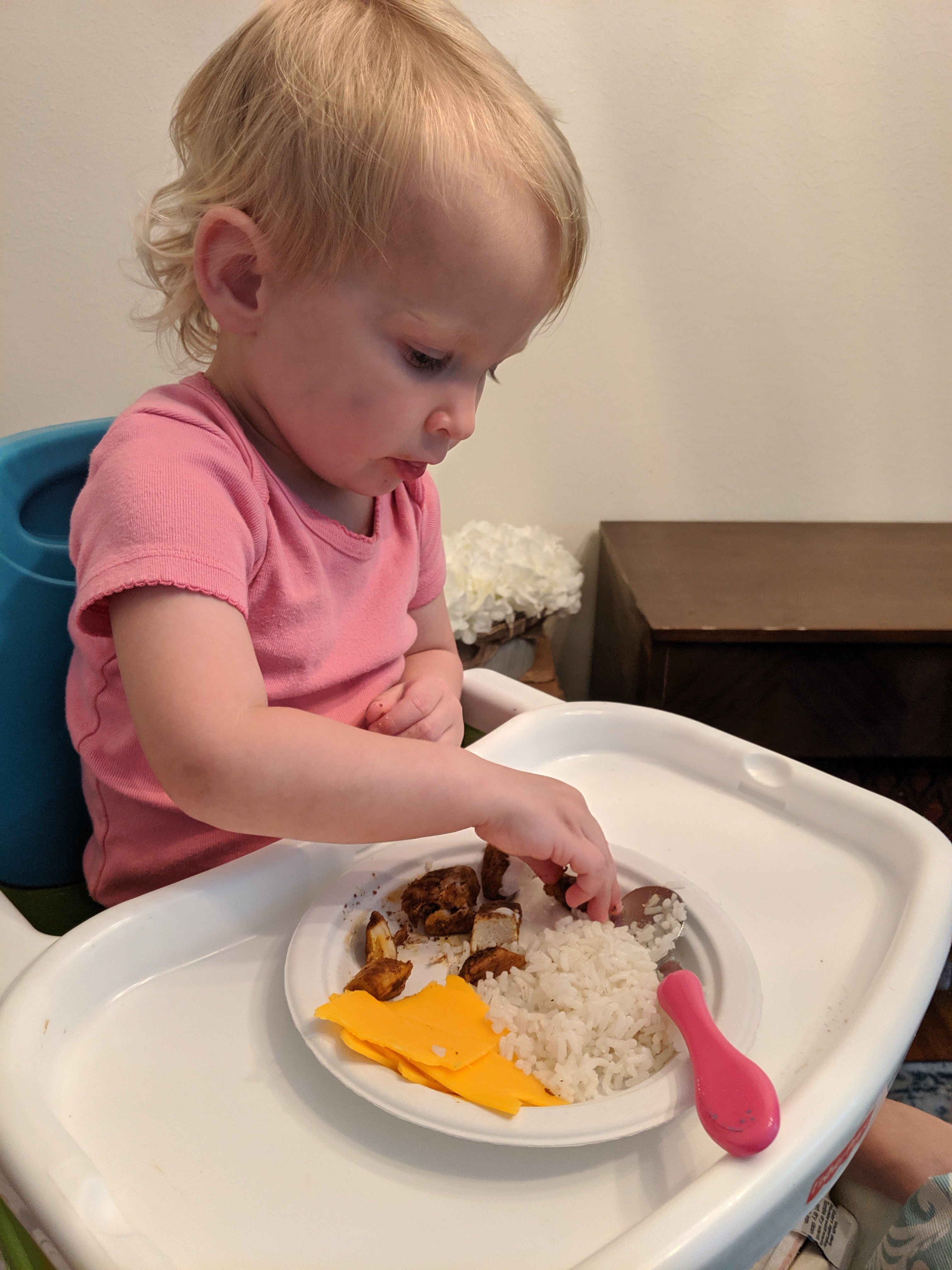 And then we went outside and enjoyed some nice family time and fresh air, full of bubbles and dirt!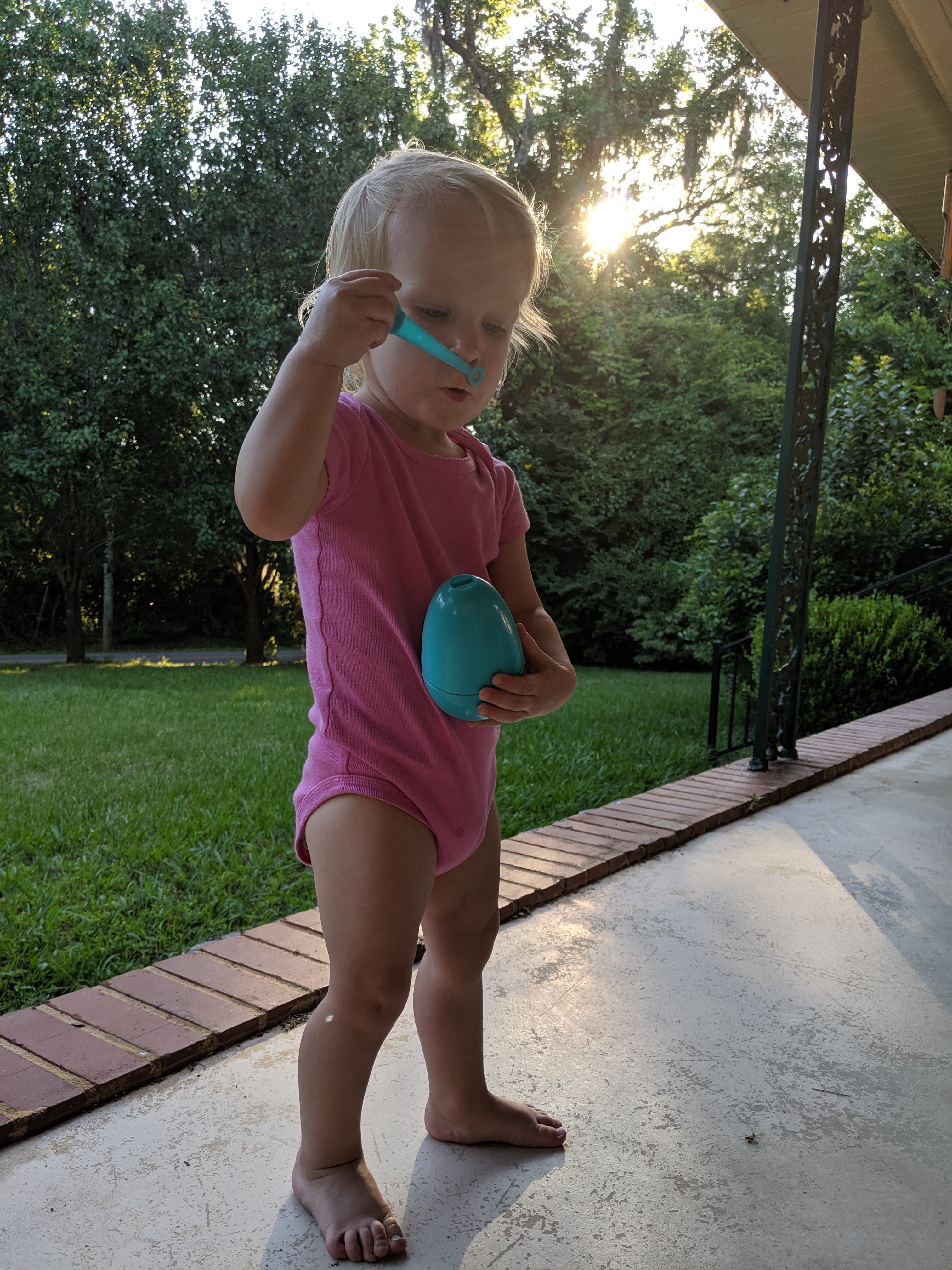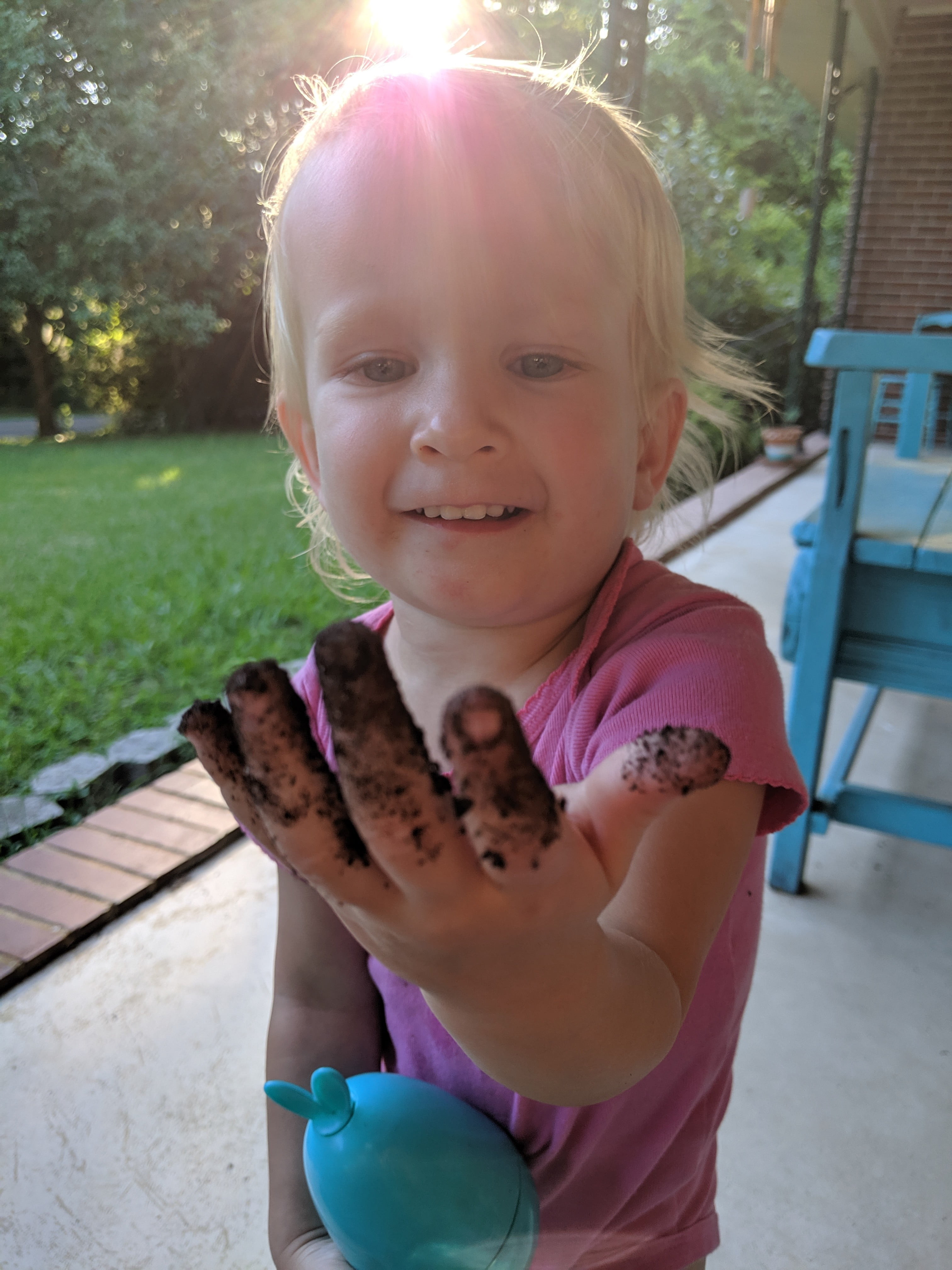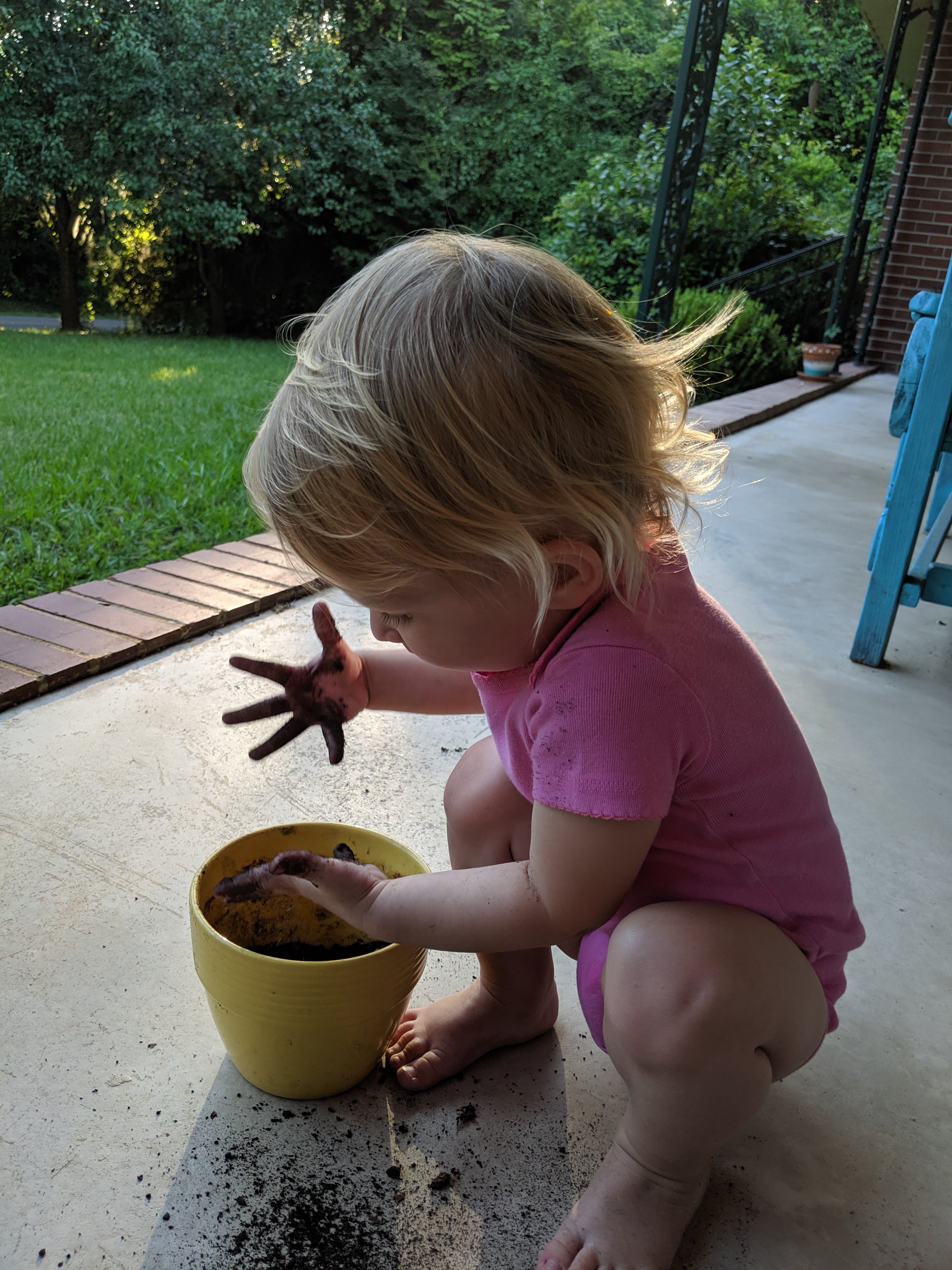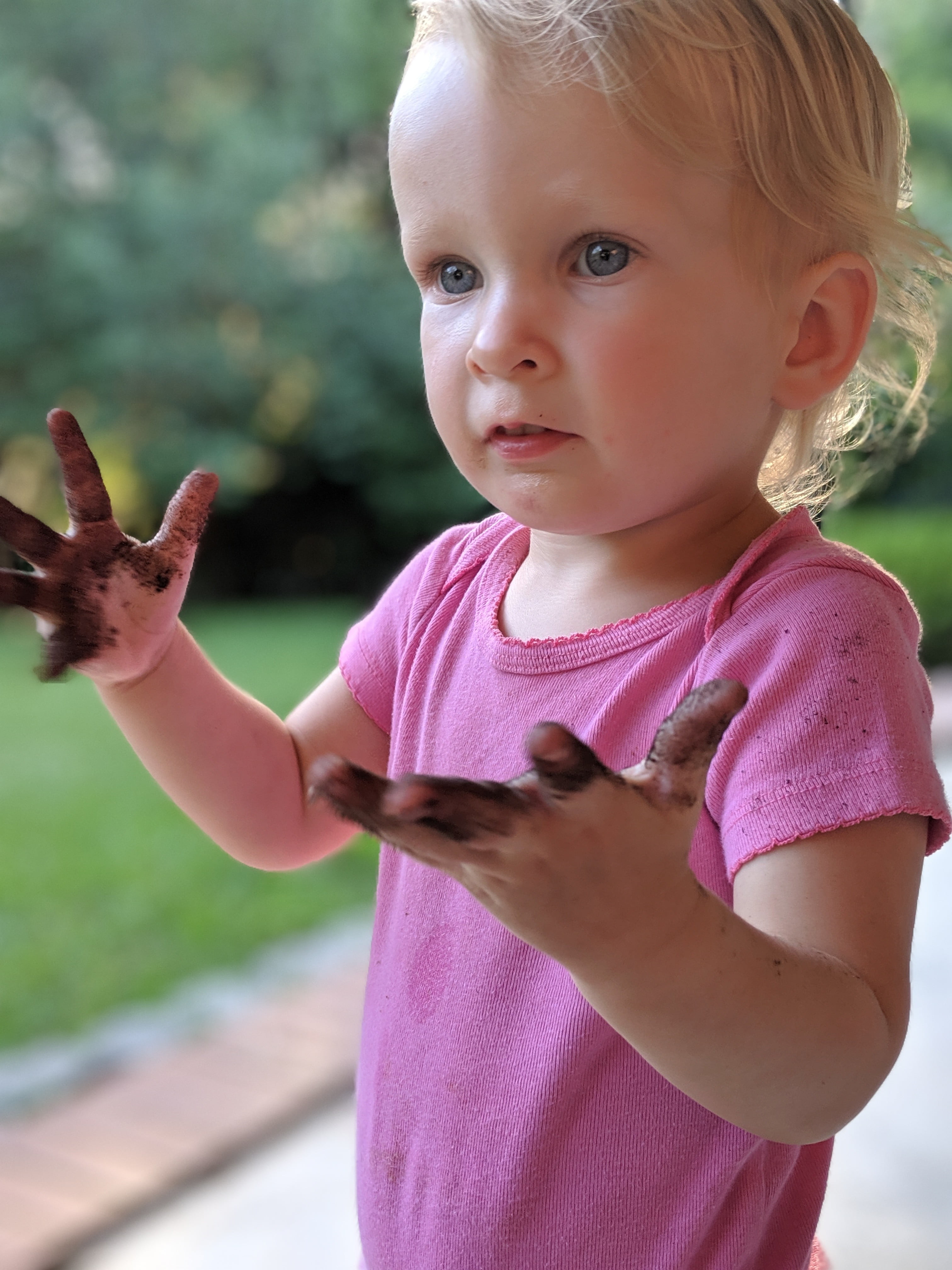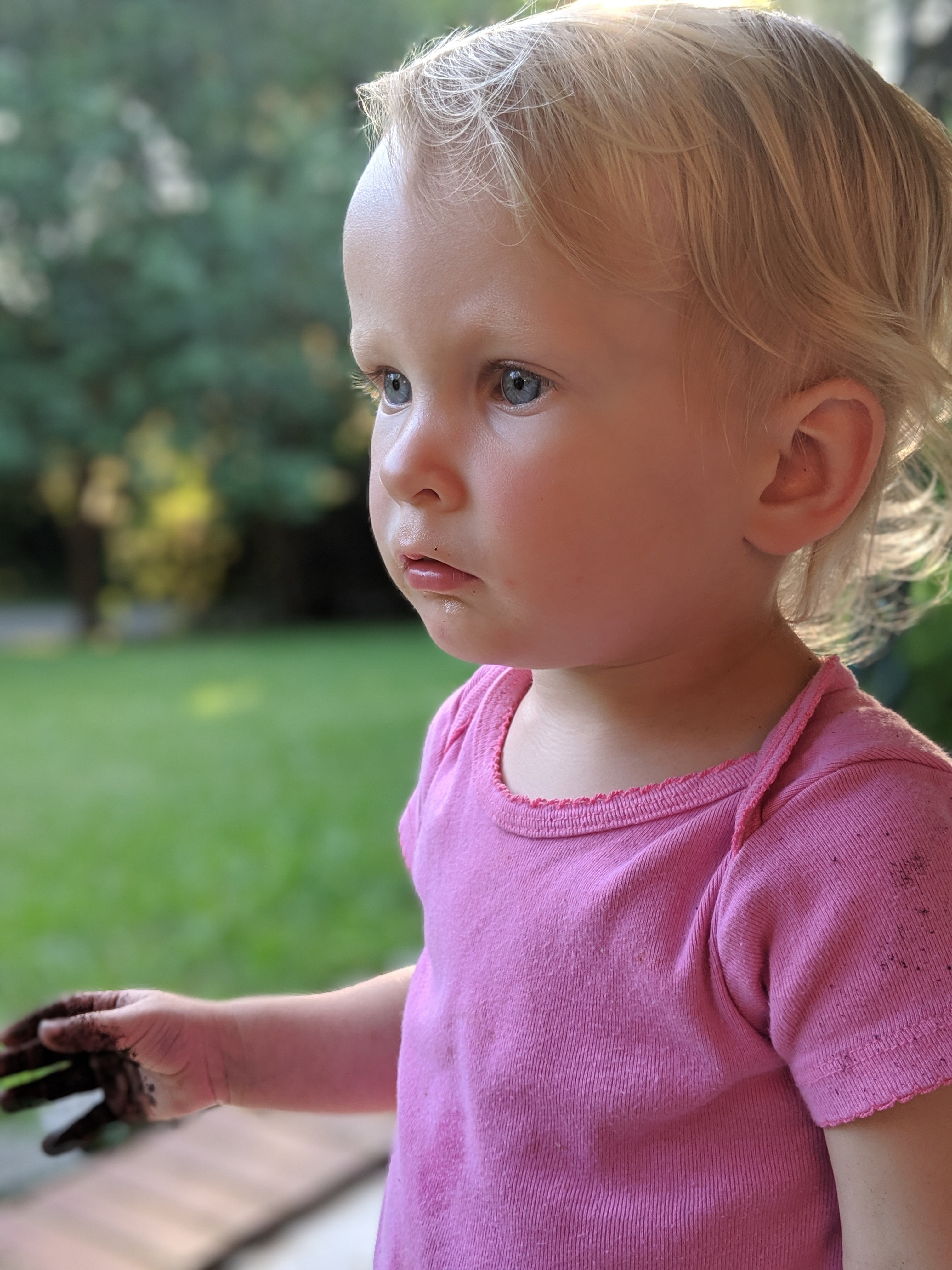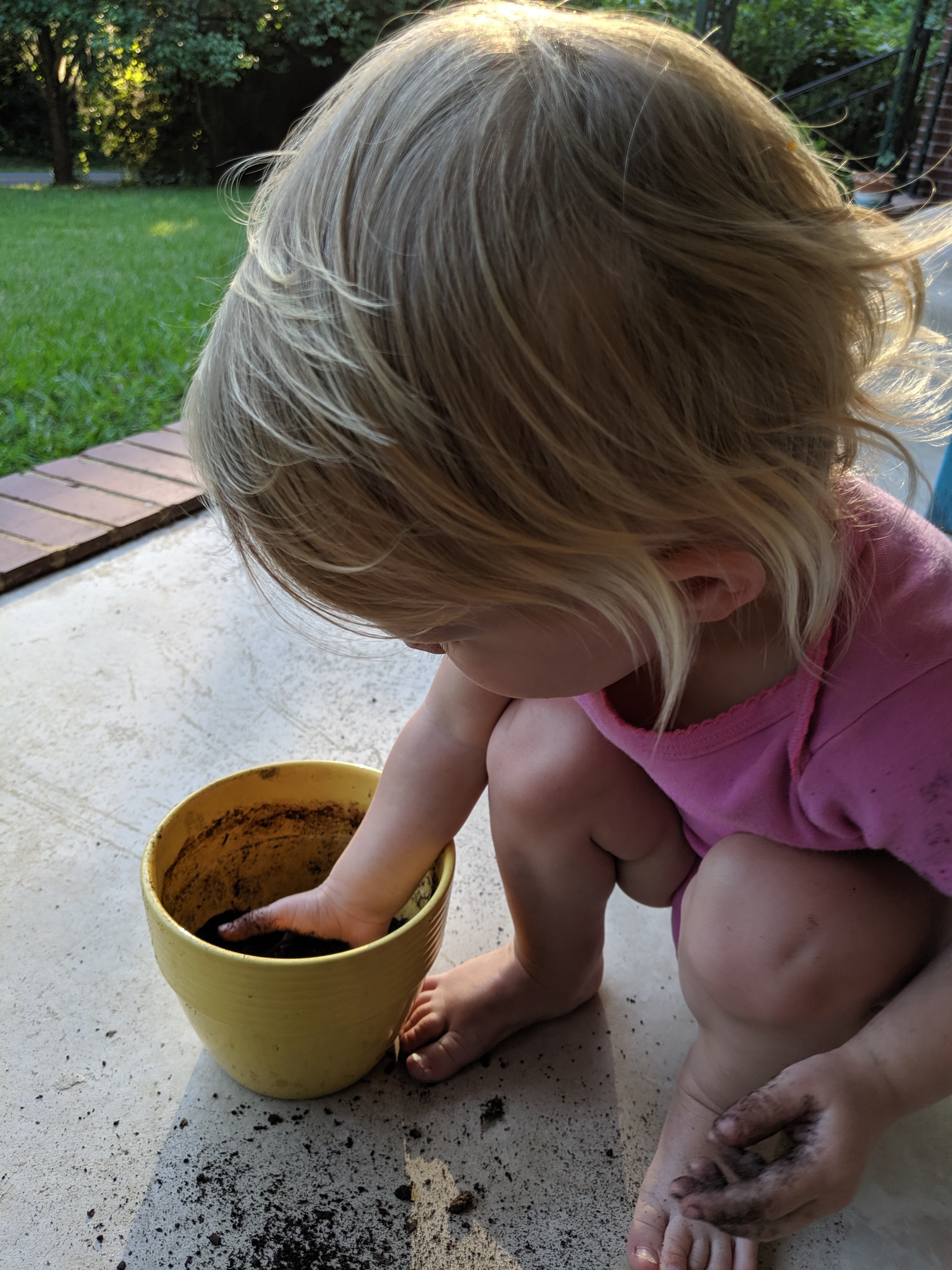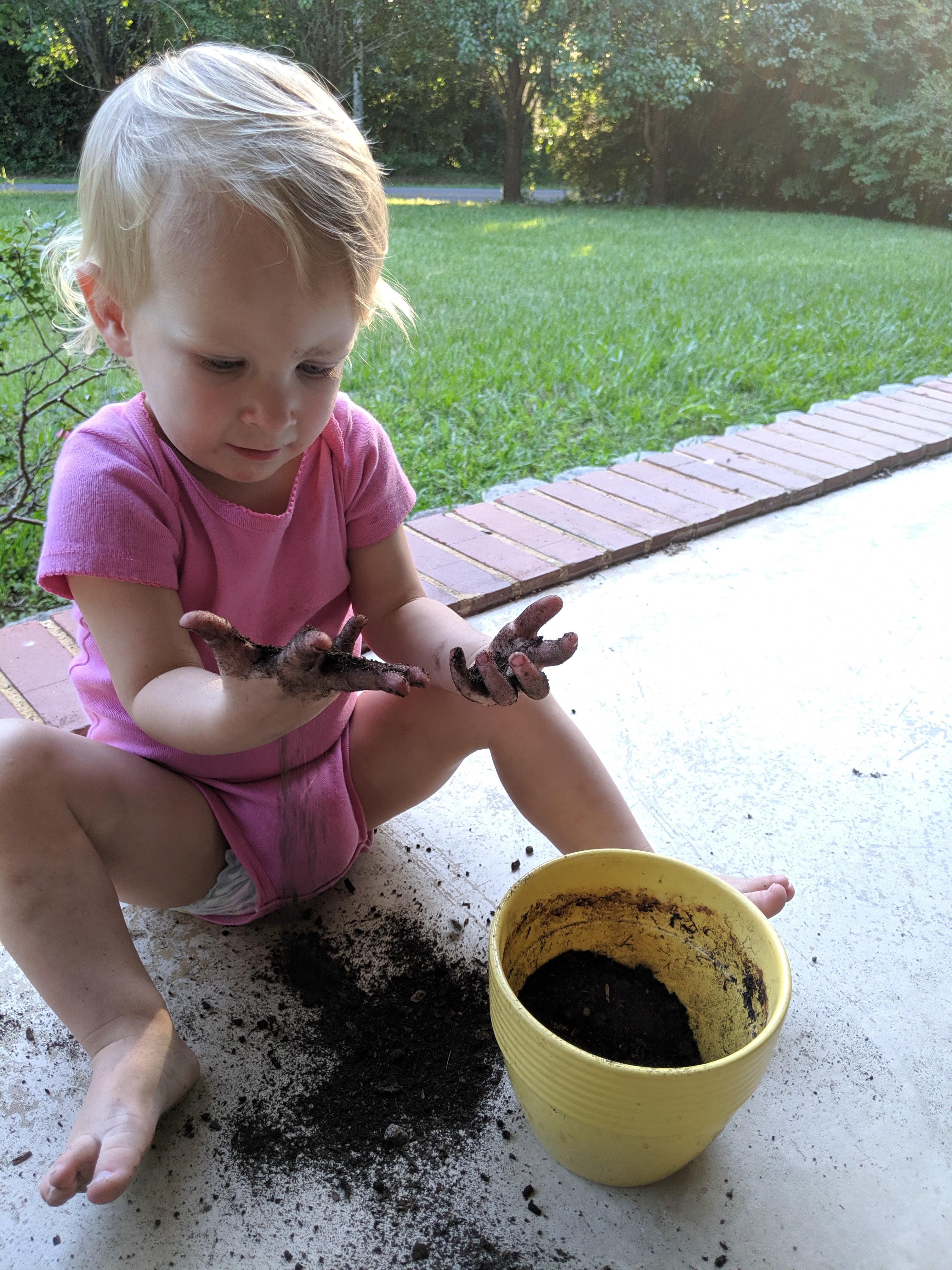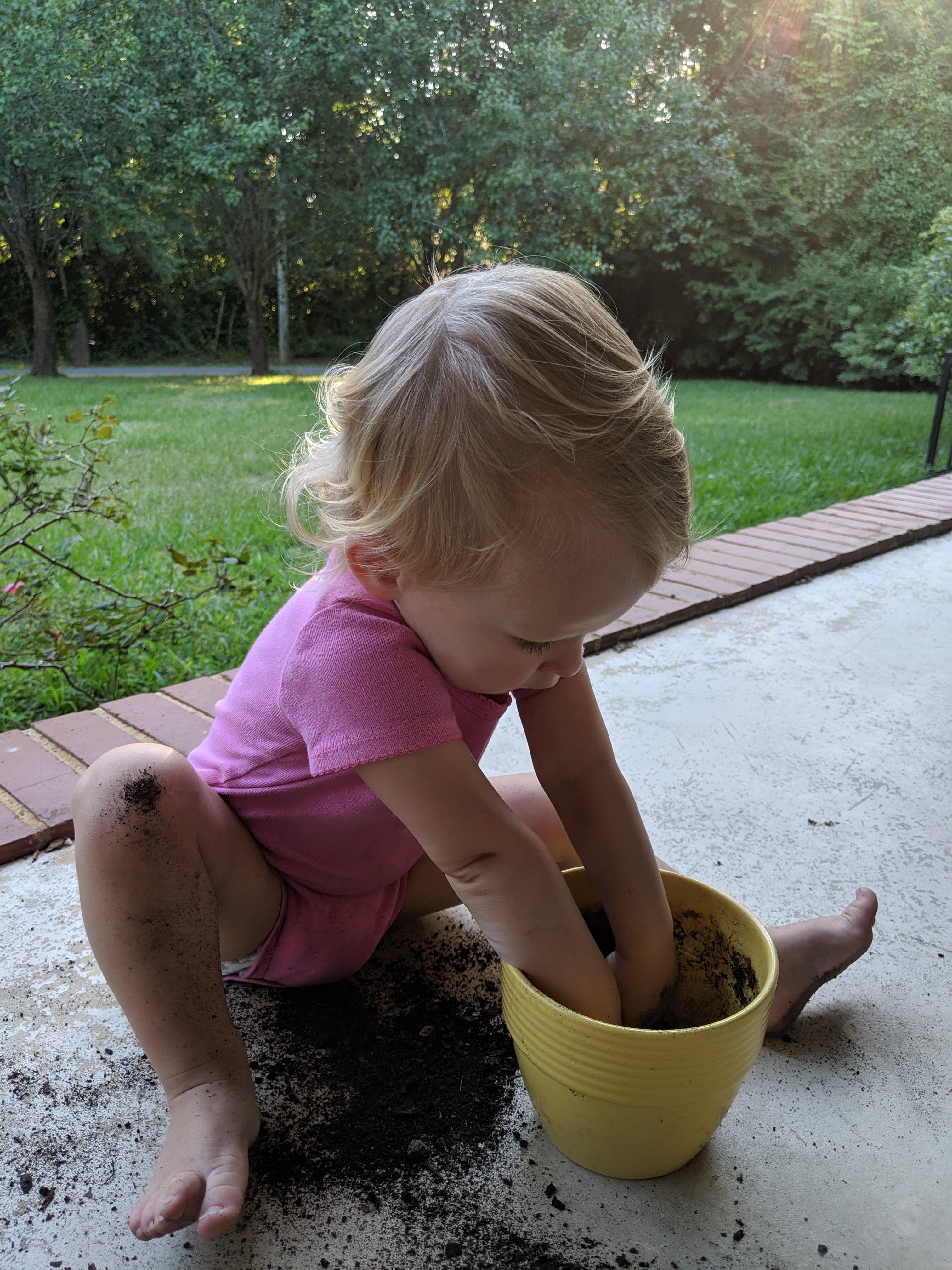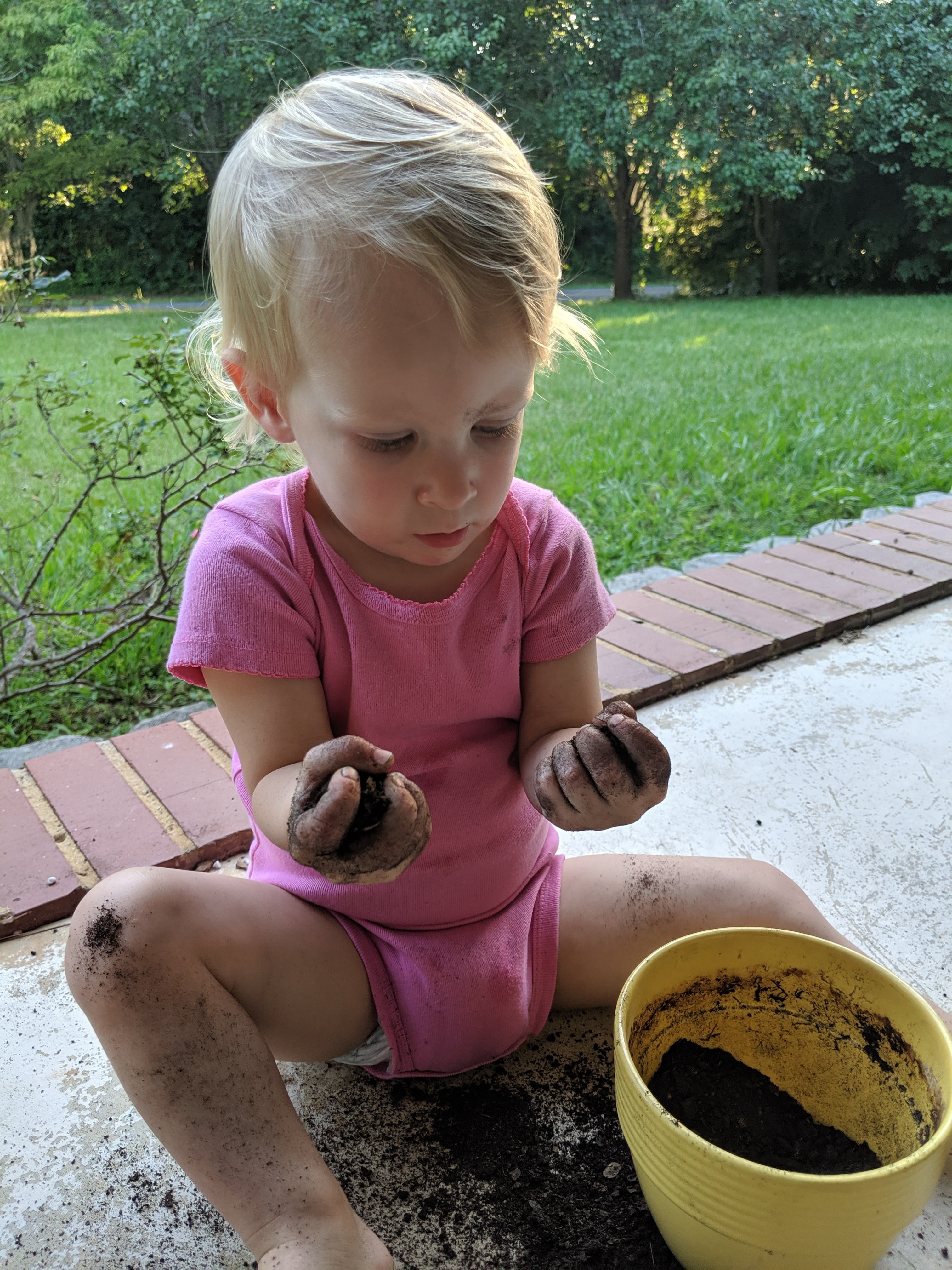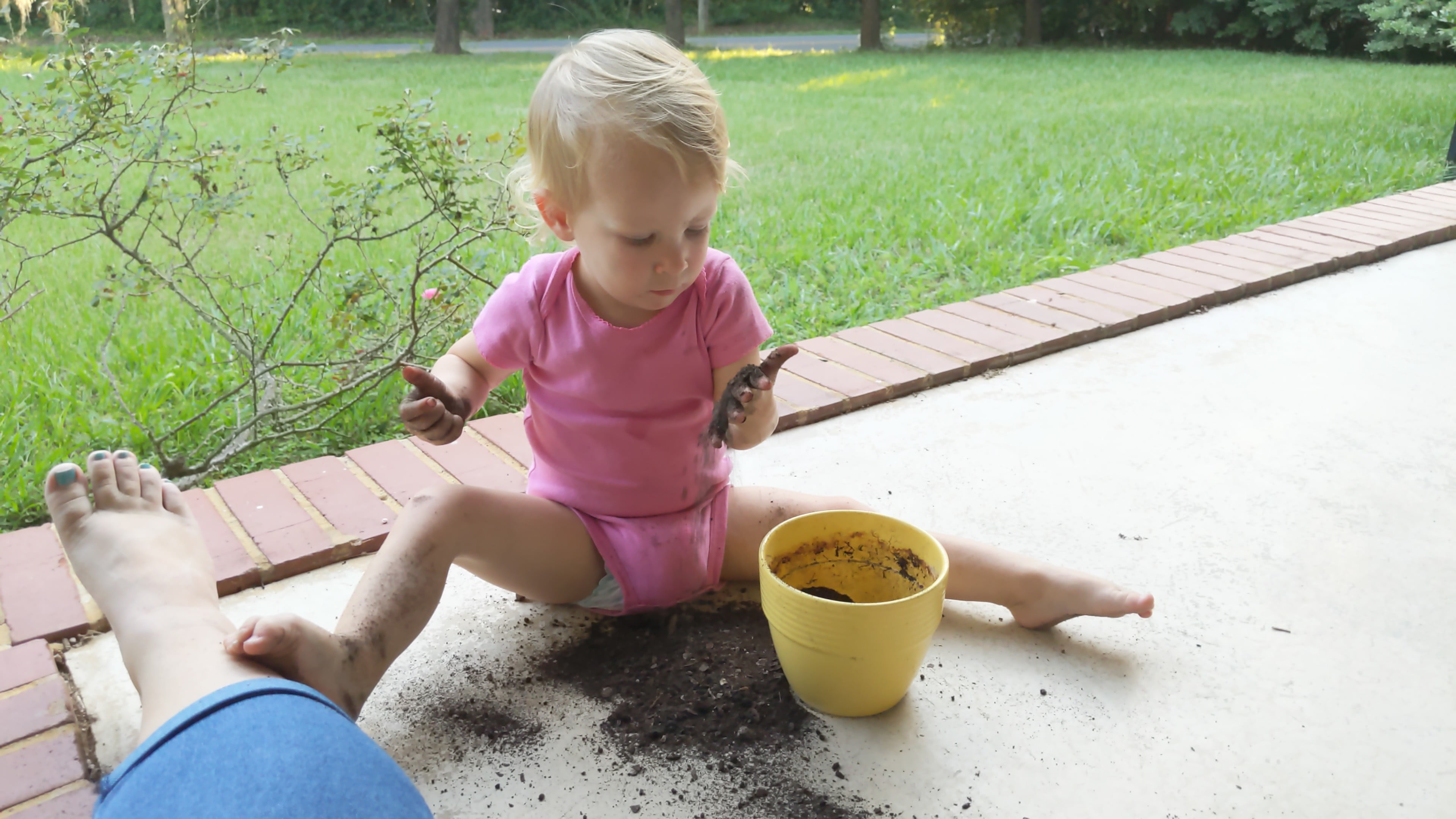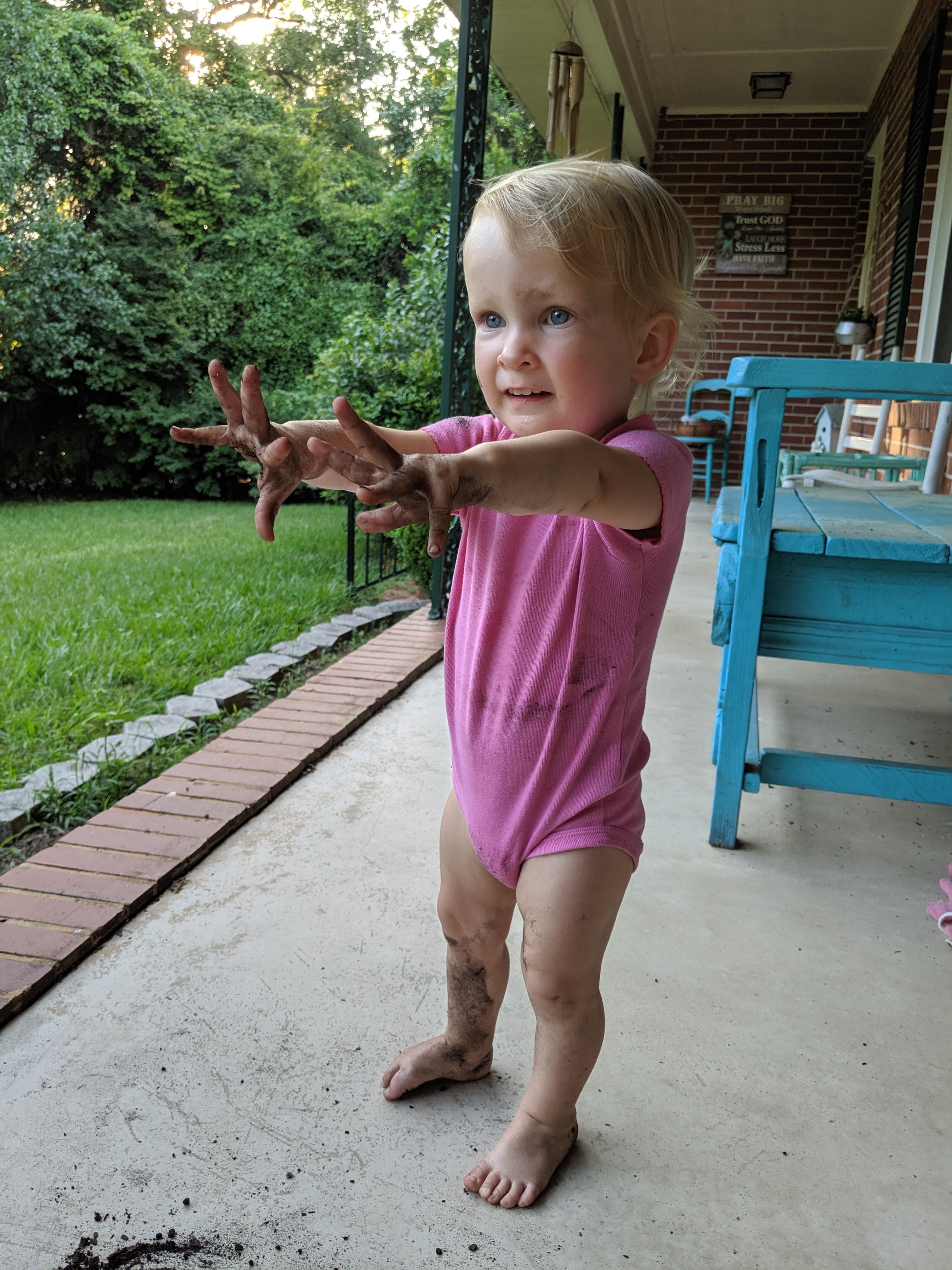 You guys. This precious baby girl, with her squishy legs in her onesie, and her little bare feet, with dirt all over her and the sunshine behind her. My heart is so full after spending an evening playing with her.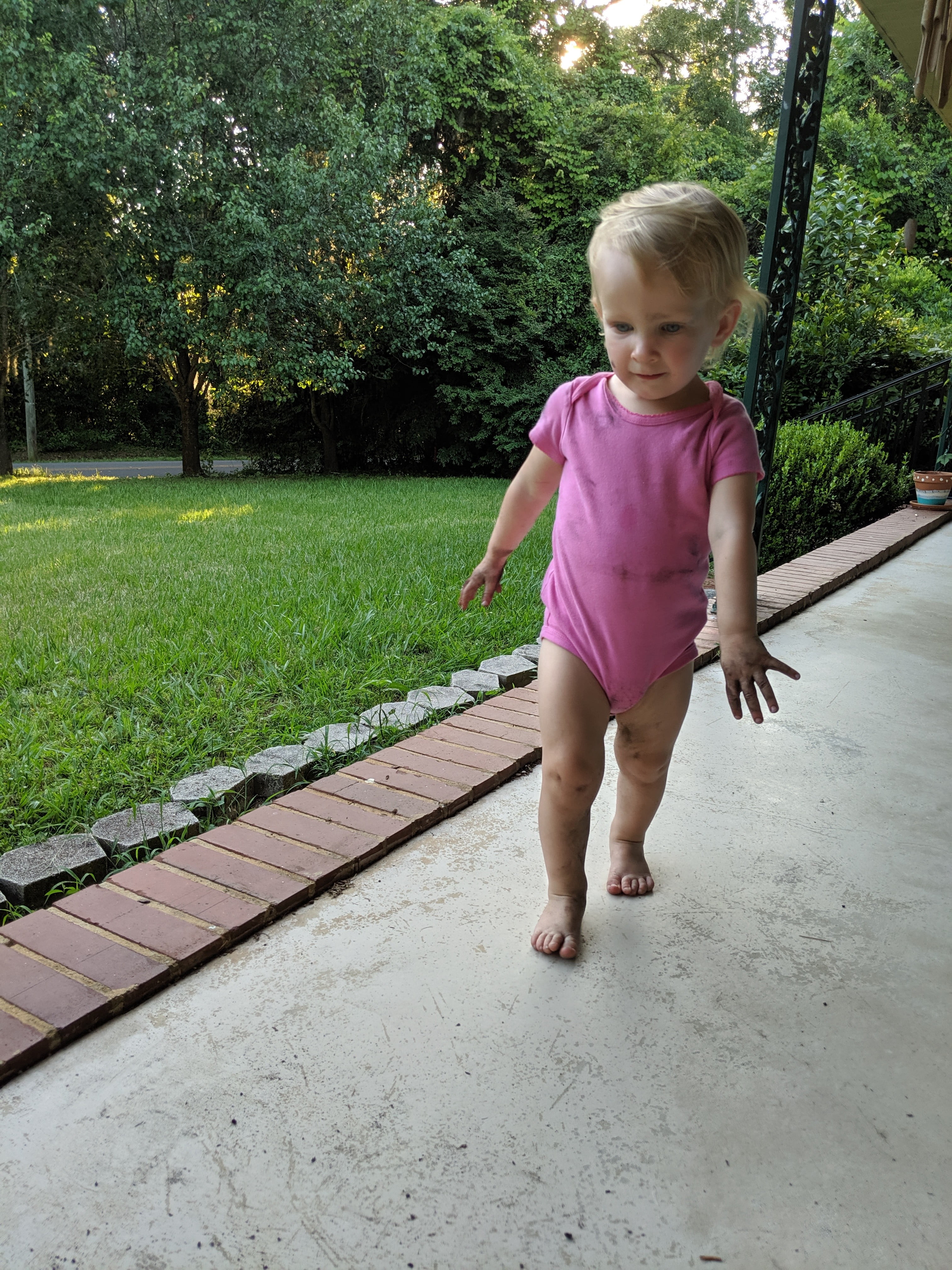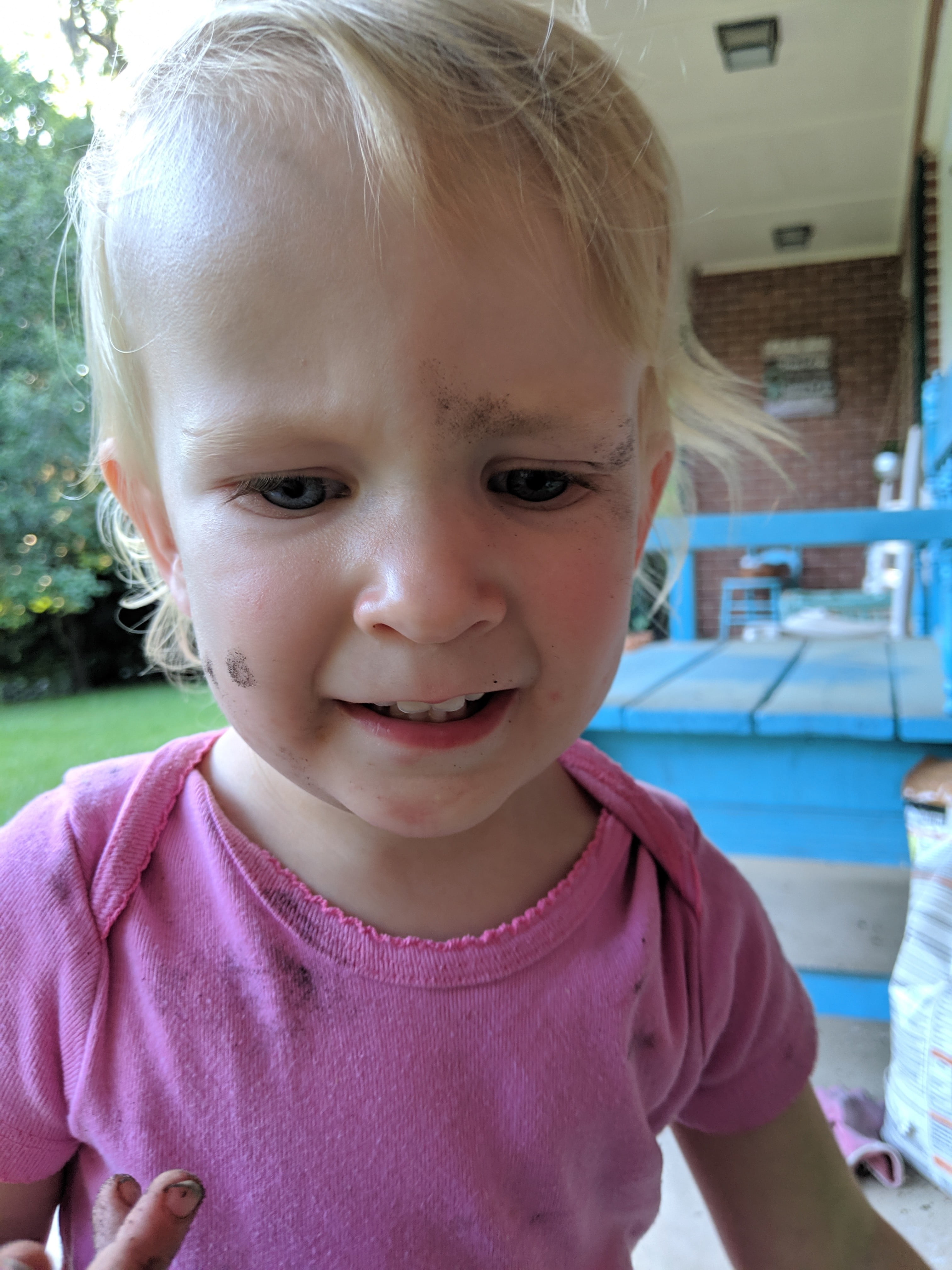 Once she realized it was "meshy" though, she was done with it! She's such a prissy little girl, and hates getting messy. But she did enjoy playing in for the first 10-ish minutes! Then we had to rinse her off in the kitchen sink, followed up by a full-on bath.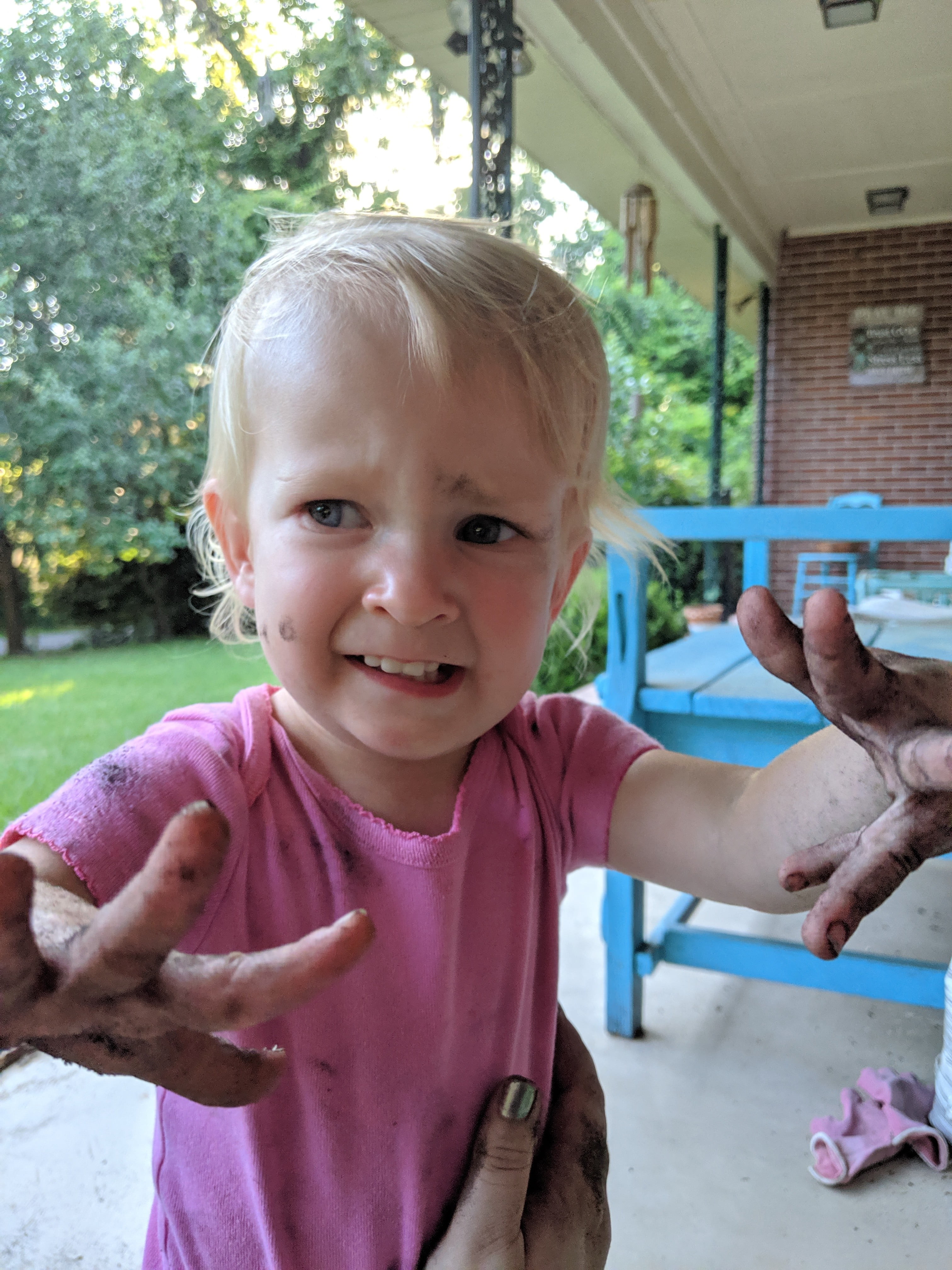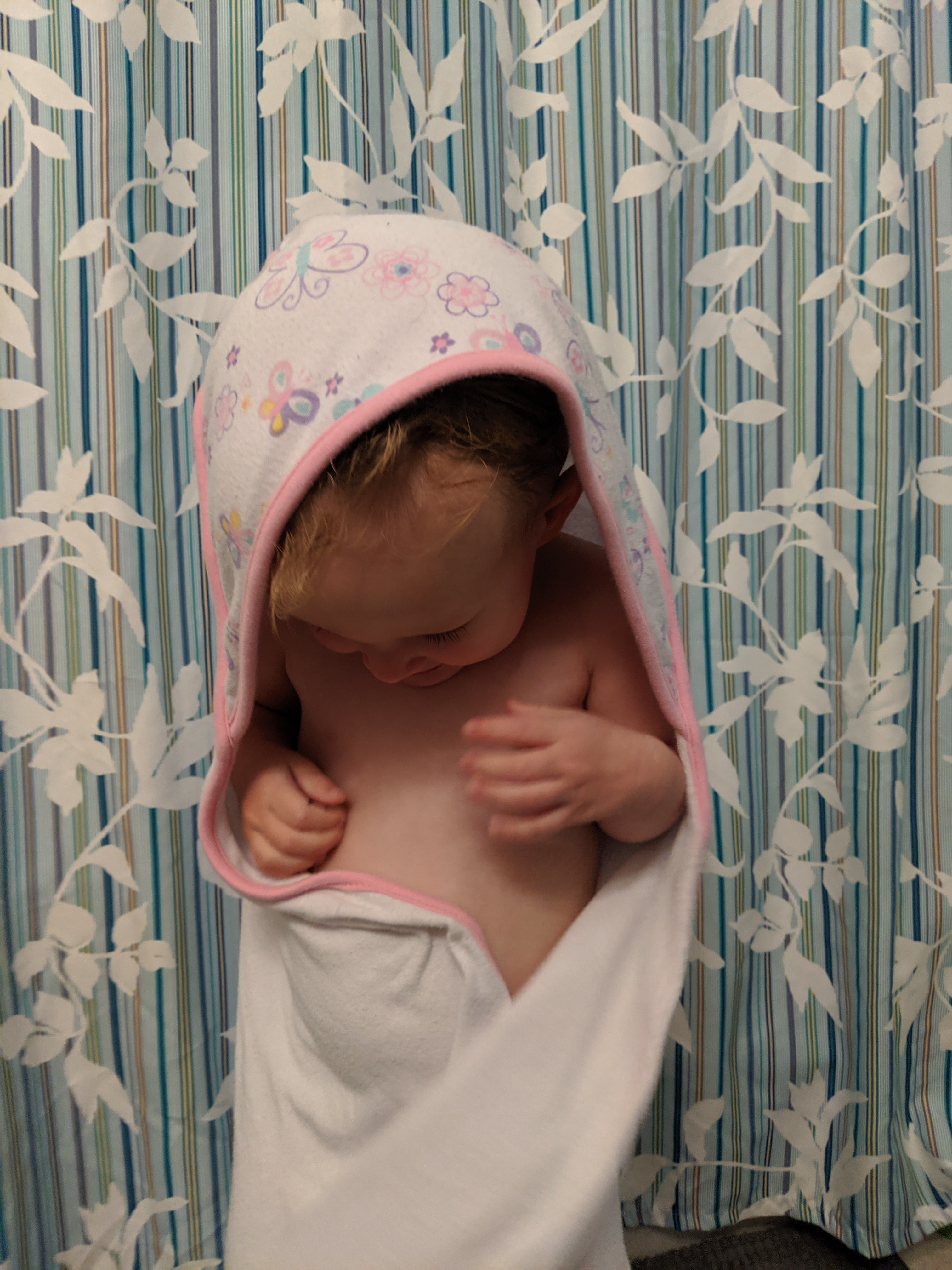 And then you'll never guess what she wanted for a pre-bedtime snack. Gummies! We made video calls to Grammy (who didn't answer), and Mae-Mae & Bo, and we saw the triplet babies too! Then we read books, and got ready for bed. She wanted her little baby doll, and got all tucked up with her in bed. I even risked using the flash so I could get a photo, but luckily she stayed sleepy & cuddled up and wasn't bothered.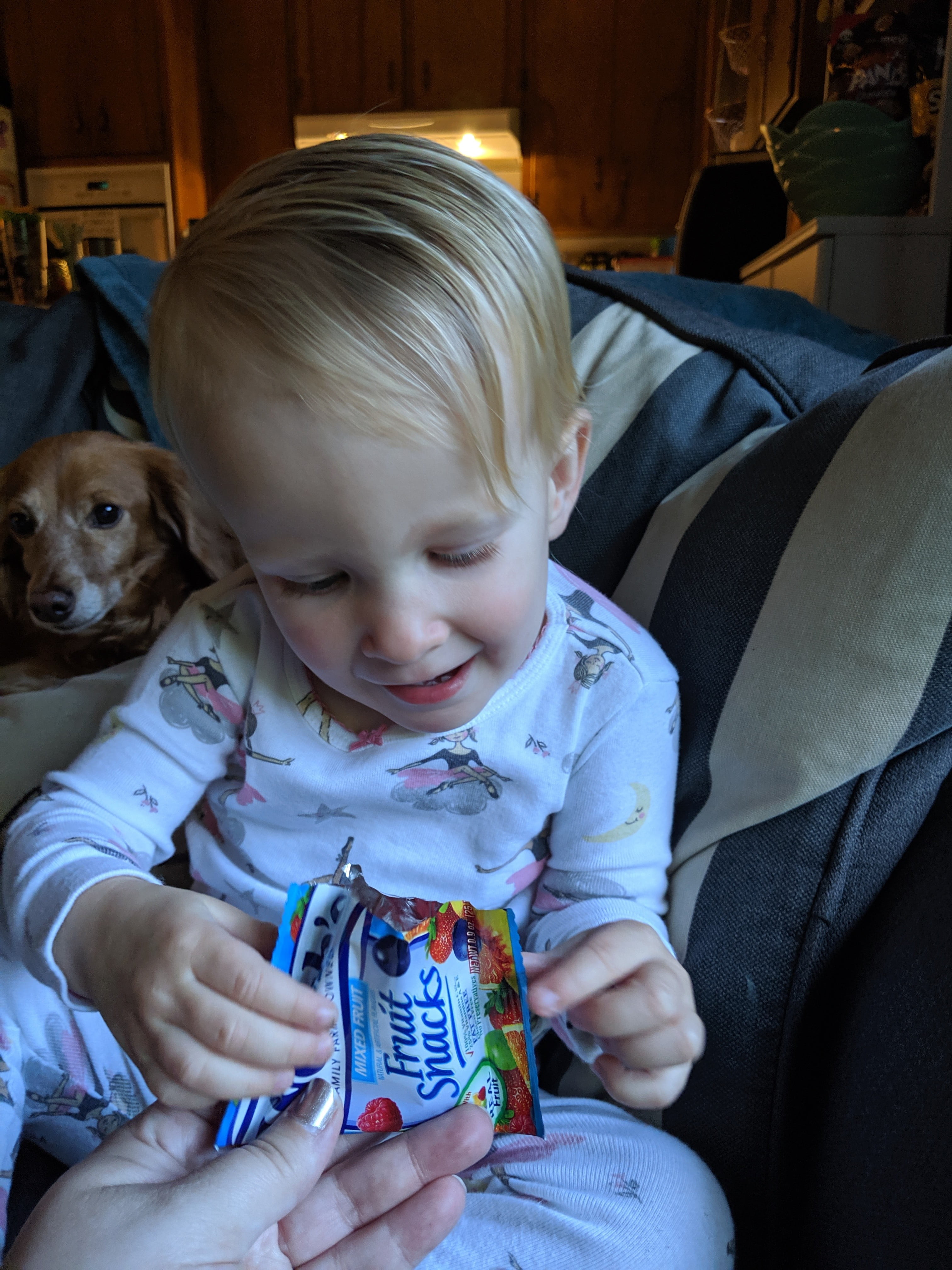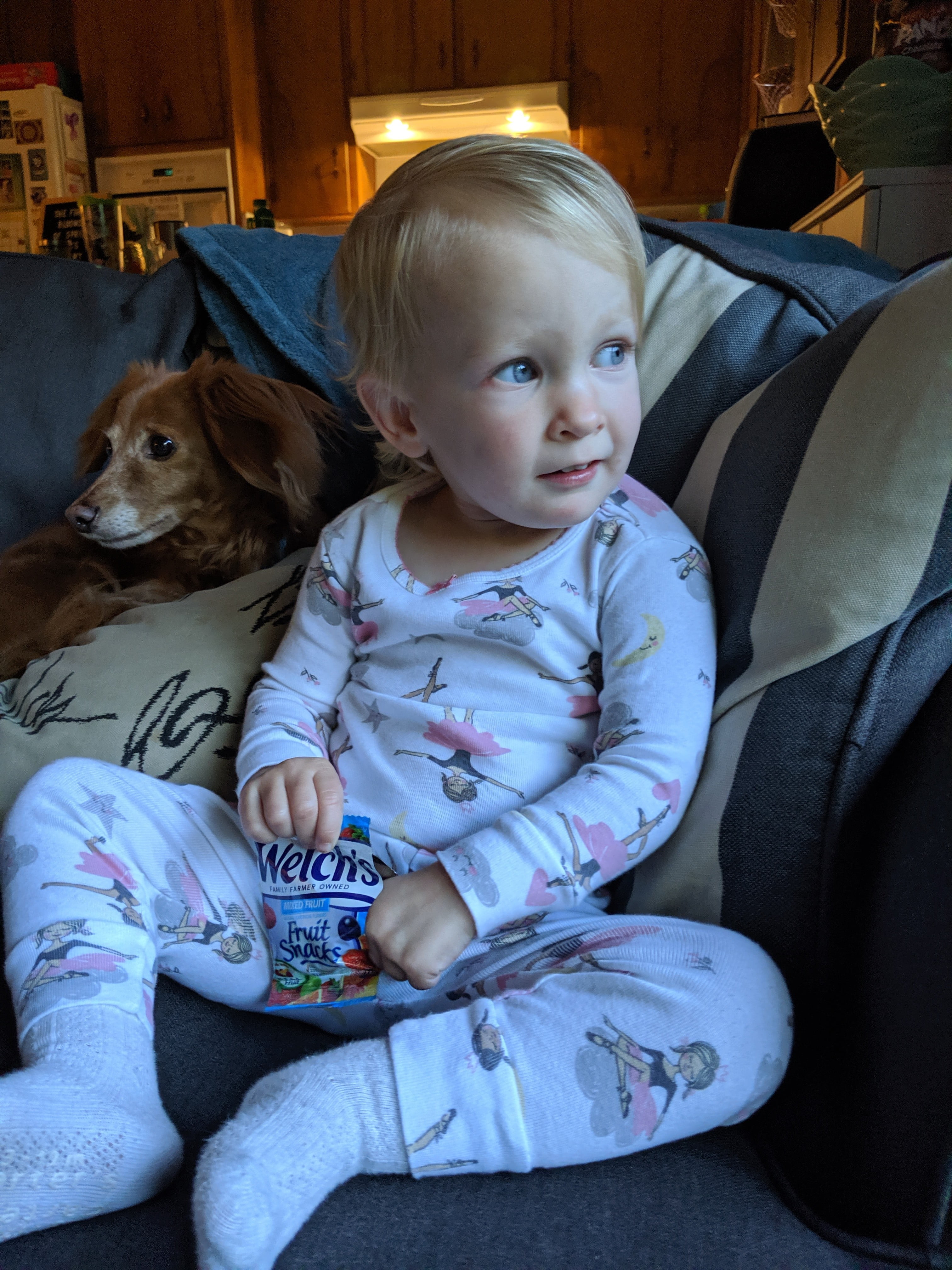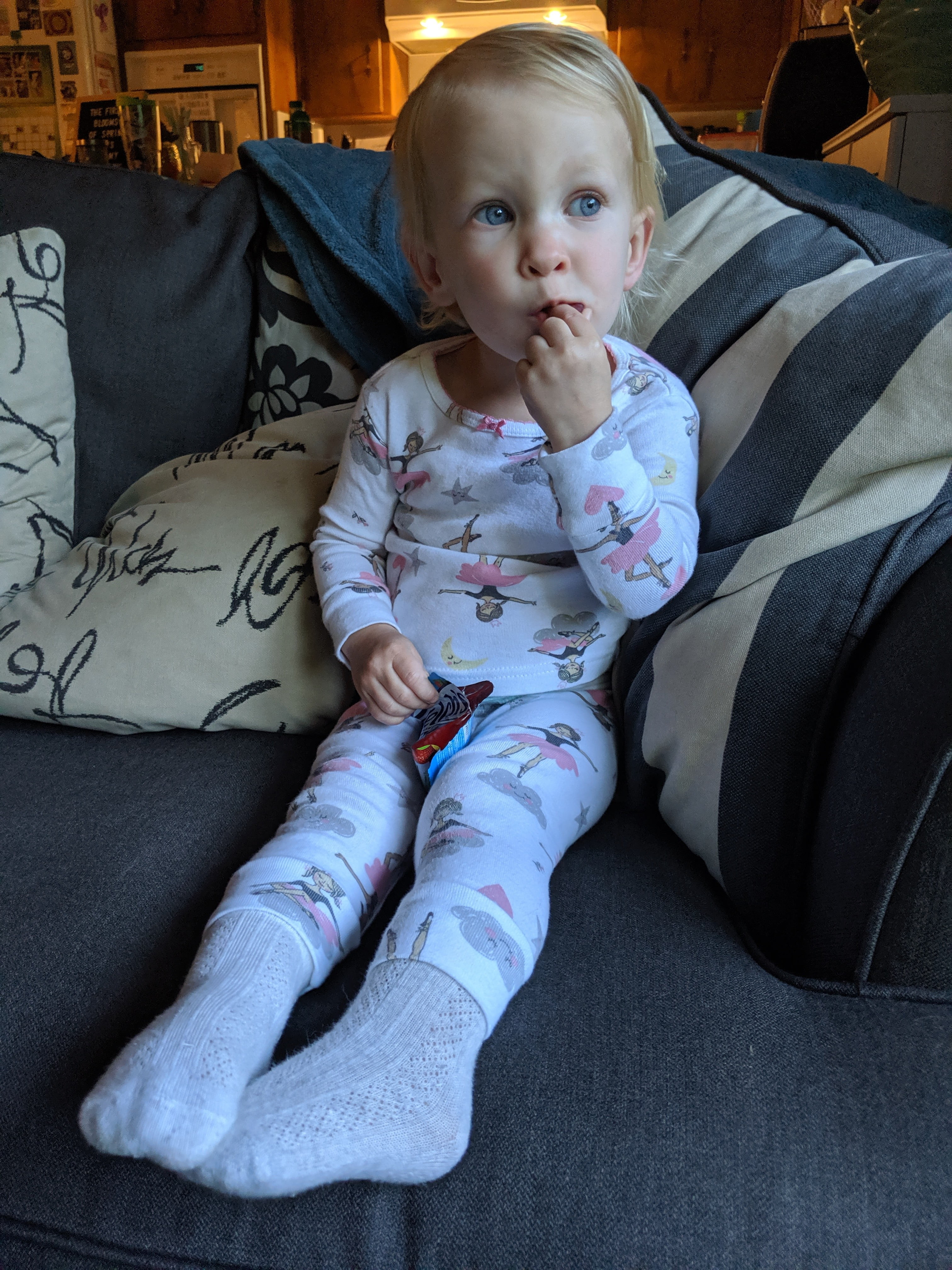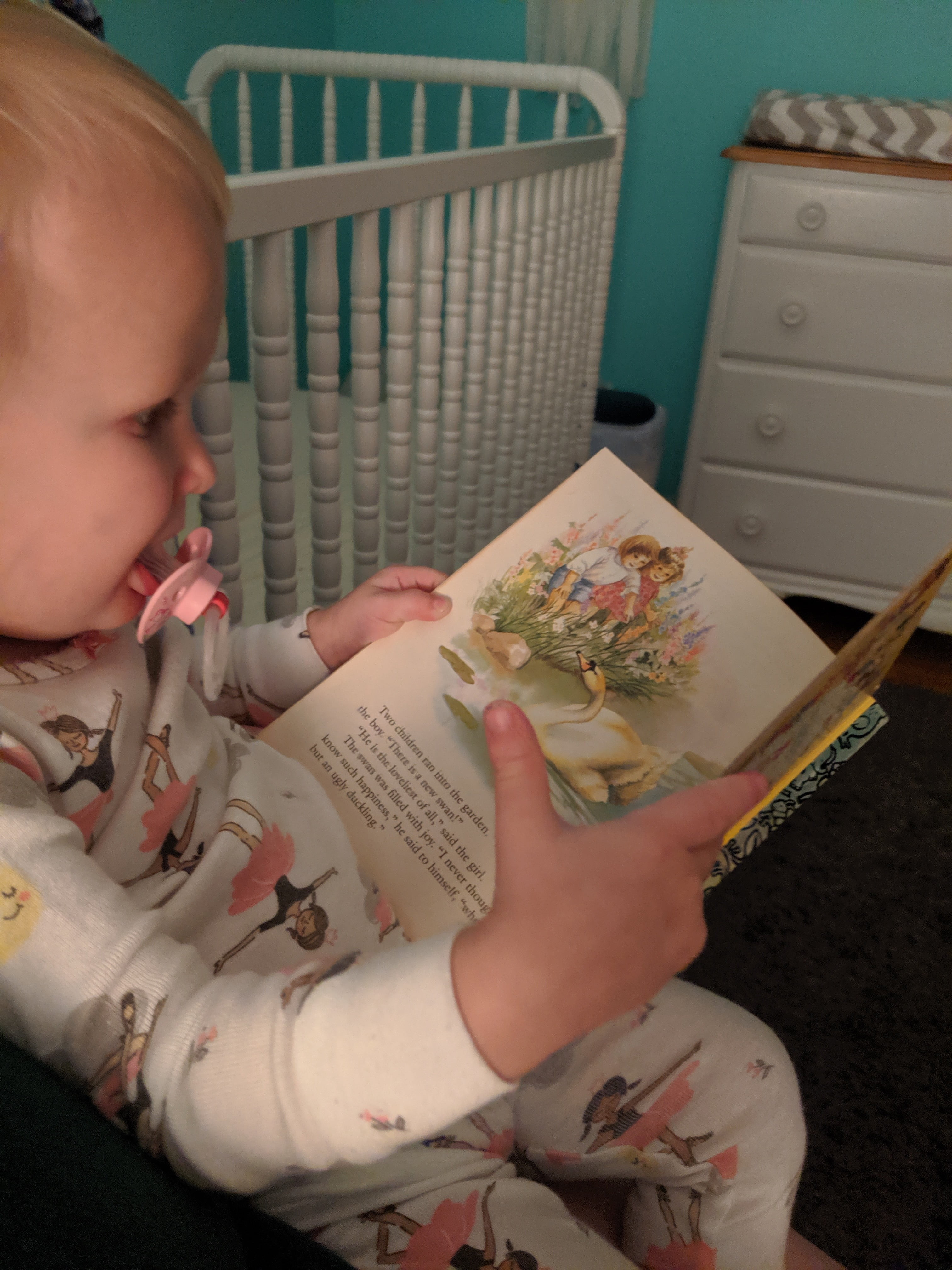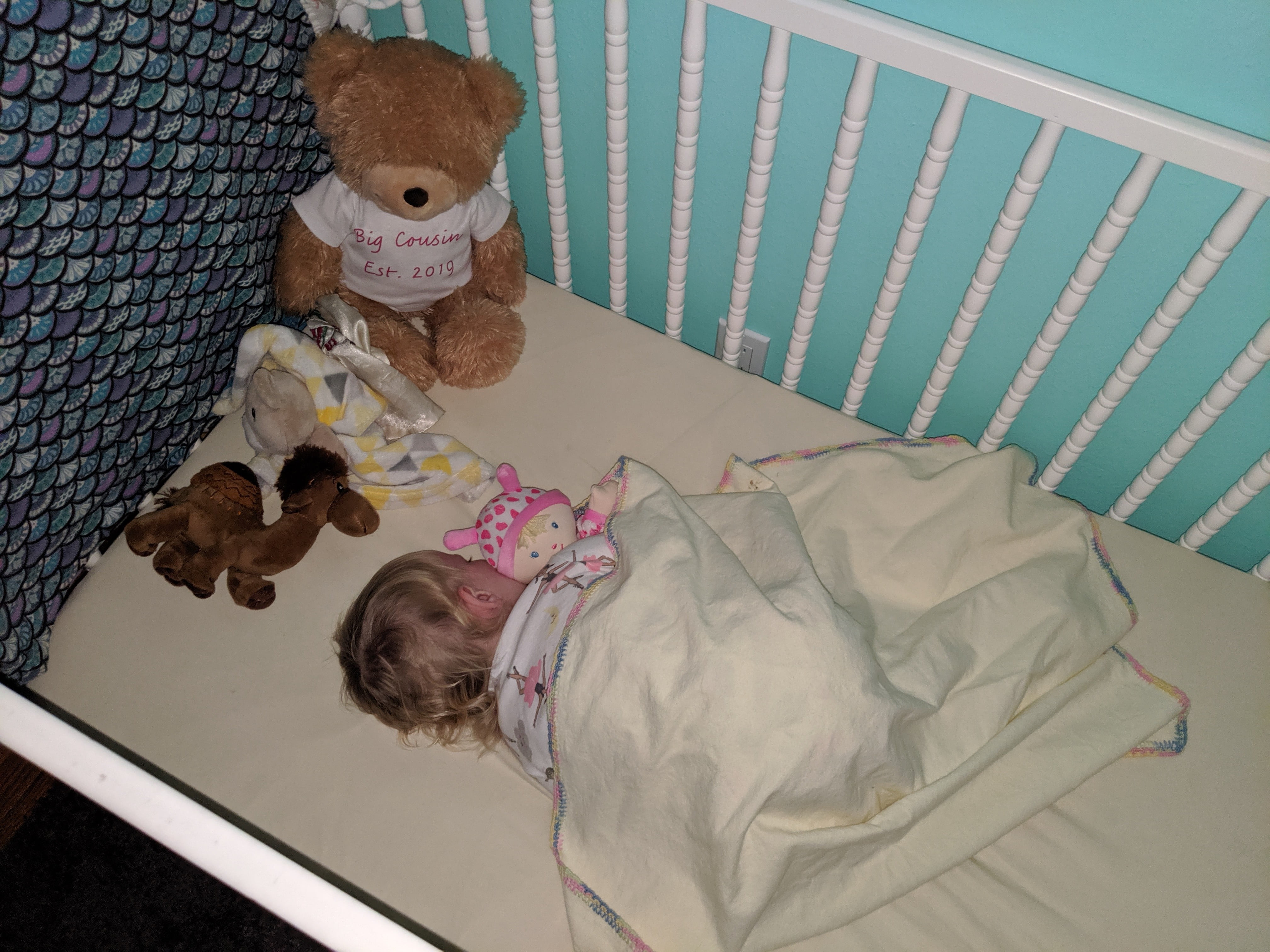 During dinner tonight, we made some last minute plans to head to the beach for a quick trip tomorrow. So we're going to get some stuff packed up tonight, so it's a little easier to hit the road in the morning. Happy 3-day weekend, friends!